Did You know that this year we made a donation to Pahokee Middle School?  We've bonded with Principal Michael Aronson and hope to continue to enhance their school's books.
DID you know that According to Amazon, Florida has the highest readership in America?  With our vacationers, baby boomers and senior citizens devouring books, let's help the next generation of aspiring authors.
Go the distance…Would you like to sponsor an author's panel?  Imagine, being the sponsor of the very author you've long admired. Later that evening, wine, dine, and be influenced by the power of words, and by the person who wrote them.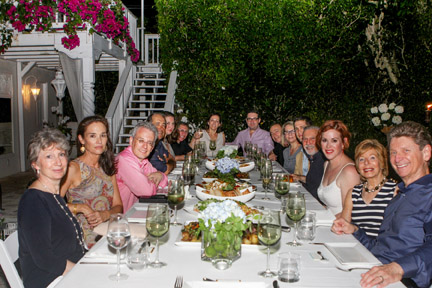 Please EMAIL info@palmbeachbookfestival.com  or call 561-429-4008 for details on how to sponsor an author.  
On behalf of our board, myself and all of our authors-forthcoming, thank you for believing in us and for helping our community at large.
Most sincerely,
Lois Cahall
Founder & Creative Director
PALM BEACH BOOK FESTIVAL
info@palmbeachbookfestival.com
www.palmbeachbookfestival.com
The Palm Beach Book Festival Inc. is a 501(c)3 not-for-profit organization in the state of Florida. The organization's ID # is 31954.  A copy of the official registration and financial information may be obtained from the division of consumer services by calling toll free within the state 1-800-352-3671. 100% of all contributions are maintained and distributed by this organization