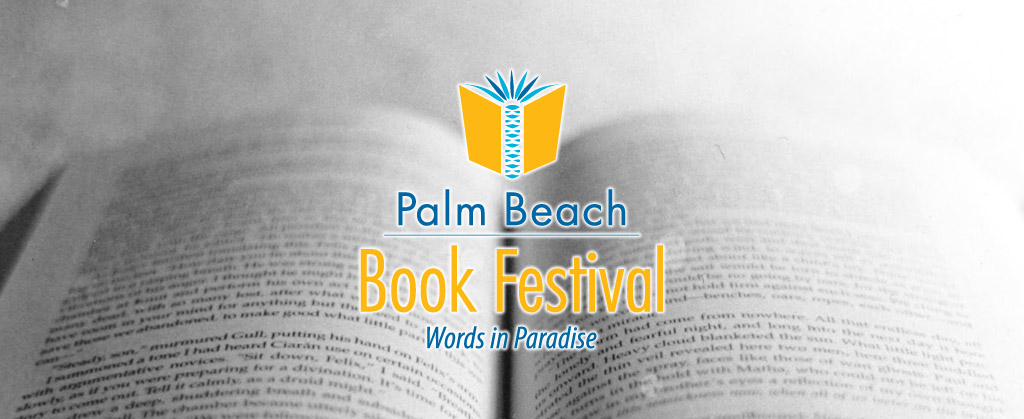 Please check this page for changes and updates.
Schedule below. Ticket purchases on 'buy tickets' tab.
The Palm Beach Book Festival will take place on April 21 and 22, 2017. TICKETS ARE NON-REFUNDABLE. Please check this website for frequent updates.
Author book signings/meet and greet will follow every panel.
PLEASE NOTE BOOKS ONLY PURCHASED AT THE FESTIVAL WILL BE ALLOWED AUTOGRAPHS.
APRIL 21st – – Panel on EDUCATION with David Denby and Ed Boland. In addition Olympic Winning/Dancing with the Stars winner, Laurie Hernandez, will discuss hopes, dreams and being 16.   THIS IS A SPECIAL EVENT SOLD SEPARATELY FROM THE SATURDAY DAY PASS. 
****
April 22nd, Saturday, Harriet Himmel Theatre. TIME as follows:
9 a.m. – 10:00 a.m.
Intro/welcome (10 minutes) with Panel:
PANEL: You Go Girl! –  The writing of MEMOIR vs BIOGRAPHY 
Authors: Leslie Bennetts – JOAN RIVERS BIOGRAPHY: Last Girl Before Freeway
Author: Geri Hirshey – HELEN GURLEY BROWN BIO: Not Pretty Enough
Author: Dani Shapiro – MEMOIR: Hourglass
Moderator: Patricia Marx
2. 10:30 – 11:15
In-Conversation-with NY TIMES Best-Selling Author: Sebastian Junger – Tribe, The Perfect Storm, etc.
Moderator: Rob Harris
3. 11:45 – 12:30
Oprah Book Club: A LADY IN PARIS, A GENTLEMAN IN MOSCOW
Author: Amor Towles – A Gentleman in Moscow with Joan J. Buck – The Price of Illusion
Moderator: Leigh Haber, O Magazine, book club editor
4. 1:15 – 1:45   James Patterson "In-Conversation-with…"
Moderator:  Ed Boland
James Patterson will discuss reading, education & anything else he chooses. He's James Patterson!
45 MINUTE SIGNING FOR MR. PATERSON. LIMITED BOOKS WILL BE MADE AVAILABLE.
4. 2:30  pm – 3:15 pm - 
In-Conversation-with:  NY TIMES Best-selling Author: Jeffrey Toobin (The People v O.J. Simpson: The Run of His Life & his most recent book American Heiress, Patricia Hearst)
Moderator: James Wolcott, Vanity Fair 
5. 3:45 – 4:30 pm  
MEMOIR OF THE YEAR – Iconic legend, Robert Wagner
In-conversation-with: Robert Wagner for his Hollywood Memoir I LOVED HER IN THE MOVIES.
Moderator: Scott Eyman (c0-author)
5 PM END 
The Palm Beach Book Festival is a two day celebration promoting cultural and awareness and appreciation of authors
2015 was our debut event with sold out ticket lines.  We were hailed as "The Literary Event of the Season" (visit our press page)
We depend on volunteers as well as people like you.
PBBF is an incorporated 501(c) 3 organization
We are seeking funding from private donors to sponsor an author or to sponsor 'free seats' to librarians, educators and teachers.
For more information on sponsorship or underwriting opportunities, please contact Lois Cahall, Founder & Creative Director at: 561-429-4008. For a more immediate response, please email her at info@palmbeachbookfestival.com