Nurturing the written word  for the adults and children of our community.  
"We promote cultural awareness of the published author by bringing in New York Times-best-selling, and household-name writers. We hope to sustain literacy with our students, educators, and librarians."
- Lois Cahall, Founder & Creative Director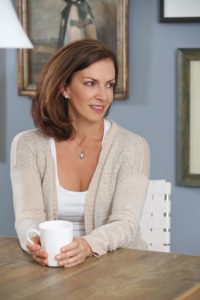 The Public wanted it.  The community said it would never happen -it couldn't be done – not in Palm Beach.   But on April 11th, 2015, the first annual Palm Beach Book Festival made its literary debut…
We welcomed hundreds of reading and writing enthusiasts at the Norton Museum of Art's auditorium.  And we also welcomed a group of disappointed fans who found us SOLD OUT. The audience enjoyed a full day with NYT best-selling authors, covering women's literature, mystery, and how-to-get-published.  Before he hosted the Tony Awards, we honored Alan Cumming as our "Memoir of the Year" for his brave life story, NOT MY FATHER'S SON.
Later at the Colony Hotel, authors relaxed and mingled with attendees. Closing night words followed with Joe Klein of TIME magazine, moderating our Honorary Chairman, James Patterson, on literacy and education. Mr. Patterson says it best, "Reading is our most endangered species."
In April 2016, we grew to two days and a wider range of household-name authors.  We honored the legend, Burt Reynolds, for his humble memoir, BUT ENOUGH ABOUT ME in which he addressed (on our stage in tears) his life-long regrets as a movie star, and how 'love' and good friends,  is all that really matters.   The festival's theme for 2016 was 'reinvention' – whether as an author or an artist – in an ever-changing publishing and media climate. The iconic, Gail Sheehy, spoke at length about this subject which Burt simply called "Survival."
In April 2017 we had a full star-studded lineup and a star-studded audience….when students from the Middle and High School of Pahokee came in to hear Olympic gold-medal winner/Dancing with the Stars winner, Laurie Hernandez talk about her NY Times best-selling memoir I GOT THIS.  On day two, amidst the NY Times best-selling, Golden Globe winning, Emmy winning, Award winning, PEN winning and Pulitzer nominees,  the kids got to hear the world's most successful writer, James Patterson, talk about his book WORD OF MOUSE. Later he engaged with the students for some fun 'selfies.'
Let's keep reading and writing alive for our children's generation.  Let's start by getting more teachers, students and librarians into more seats in our audience.  Maybe there's one teacher out there who needs to feel appreciated and inspired by meeting her favorite author, and then introduce his/her book into his/her classroom.   Maybe there's one child out there whose dream falls on a deaf ear at home.  Perhaps there's one author on that stage who will inspire that child to read more, to write and to get published. Perhaps one day that child will be THAT author on the stage!
According to Amazon, Florida has the highest readership in America. Apparently we're America's darlings when it comes to books, yet ironically our children aren't curling up with them…
###
And who am I?  I"m an international best-selling author. (my full bio under the home page tab 'Our Board.') Why did I start this festival?  In April of 2012, in my version of 'Under the Florida Sun' – not the Tuscan sun, I couldn't afford Tuscany – I moved from Manhattan (and London) to West Palm Beach. I came here to mend my broken heart, to get all eat-pray-love, to chase serendipity and to pen out my memoir.
Call it a self-imposed witness-protection program, it was a far cry from my old life.
But when my first year in Florida turned into my second, and my second turned into my third, I learned that there was something more to Florida. I found myself wanting to bring the Manhattan cultural life to Palm Beach. I found myself wanting to give back to a community who had welcomed me with no questions asked. The air here is soft and warm.  I feel like Hemingway….writing to the sway of the palm trees…adopted cat at my feet, occasional vodka at my side (but only after 6 EST time.)
As an artist I was  thriving because of a great support system of wonderful friends in Palm Beach County.  I've become close with those who attend my own guest speaking engagements. These are brave people who have humbly shared their life stories with me.  Some of the locals were so interesting and exotic that I have had the honor of writing multiple in-depth profiles on them for the Palm Beach Post. …and that worked out fine because I'm often called "an exotic pet" myself. I beat to my own drum, too, and now I do it in this sunshine swing state. The swing state is the future of the world. Outside of the NY and London bubble, Florida has become the transition of what happens next…
What happens next?  With Donald Trump as our President, and Mar-a-lago his 'happy place,' Palm Beach has become a brand.  The world's eyes are upon us.  We have possibilities and visibility like never before.  Let's be a voice for change.  Or at least a voice for reading.
As a young girl I admired Peggy Guggenheim, the great art collector, whose photograph sits on my desk as inspiration. In the 1930s Peggy stormed into her friend Picasso's studio in Paris when her mission for months was to buy a painting a day during the time of World War when painters were desperate to sell their works. When the Germans attacked, I loved that Peggy sat in a Paris cafe sipping champagne as the city was being bombed. I loved that she stashed her friends' paintings – – Picasso, Max Ernst, Magritte, Man Ray, Dali, Chagall, – the ones that the Louvre had rendered worthless, into a barn in the French countryside…Just in case they might ever gain notoriety.
Like Peggy, I see the worth of the people of Palm Beach as more than 'Worth Avenue.' I see their creative writing, their aspirations, and often the pouring of their passion onto the page whenever I play book whisperer to a student. I believe there's talent here. I long to be the Peggy Guggenheim of Palm Beach. I long to be a pioneer of reading and writing.
PLEASE GO TO THE 'SUPPORT US' TAB AND MAKE A DONATION TO PUT A TEACHER, CHILD OR LIBRARIAN INTO A SEAT FOR 2018. No donation is too small.  Just $20 with change someone's outlook on words… for at least that very day.  It's a start…