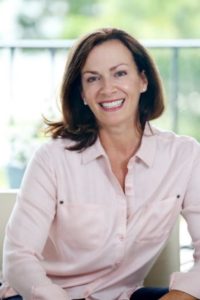 Lois Cahall, Founder & Creative Director, is an International best-selling author whose first novel Plan C: Just in Case, published by Bloomsbury, January of 2012, shot to #1  on eBooks in the UK. It remained in the top three fiction for the year and sold hardcover into foreign translation markets. It made its American debut in paper in July of 2012. In July of 2014 her novel again reached #1 on the Nook "Daily Deal."  Ms. Cahall's second novel Court of the Myrtles (released May of 2013, Bloomsbury) was hailed as "Tuesdays with Morrie on estrogen," by Ladies Home Journal.
In 2015 Cahall Founded the 1st annual Palm Beach Book Festival which brings in New York Times best-selling and household-name authors. James Patterson is the Festival's Honorary Chairman. In 2016 an Oprah Winfrey Book Club panel was born to the festival, and is headed by Leigh Haber, O's Books Editor.
This is Ms. Cahall's twenty-third year as "The Screen Queen" (www.screenqueen.com), a syndicated radio personality covering the movie beat with an eye toward educating the 'Bus Stop Mom' about age-appropriate family viewing of the latest Hollywood releases. Her broadcasts over the Saga Communications network reaches 1 million listeners every week, is picked up on MRQE and is sponsored by PEPSI.  She has been named Vice President of the SEFCA (Southeastern Film Critics Association).
Stepping outside of her persona of "The Screen Queen" Ms. Cahall has written for women's magazines – including Redbook, Seventeen, SELF, Marie Claire, Ladies Home Journal, Reader's Digest, Men's Journal, and Bon Appetit. In the UK she's written for RED, GQ and Psychologies magazines…and for the London Times.
In 2010 Ms. Cahall pursued her mission of addressing issues in women's daily lives as a host of TV's ABC News' Top Priority and occasional host of GMA Now.
But more importantly, Ms. Cahall can do the Hula Hoop for an hour non-stop, and clear a Thanksgiving table in just under ten minutes.
---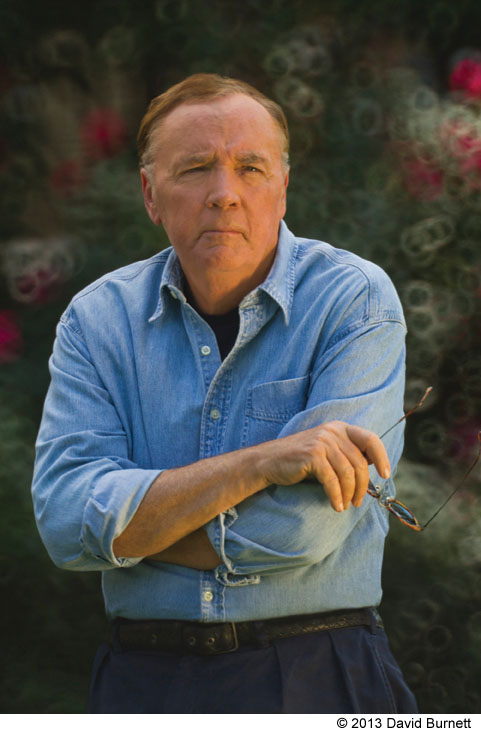 JAMES PATTERSON, Honorary Chairman - In January 2010, the New York Times Magazine featured James Patterson on its cover and hailed him as having "transformed book publishing."
In the last decade, James Patterson has sold more books than any other author (according to Bookscan), and in total, James's books have sold an estimated 300 million copies worldwide. In 2013, one out of every five suspense/thriller novels sold was by James Patterson. He is the first author to have #1 new titles simultaneously on the New York Times adult and children's bestsellers lists and is the only author to have five new hardcover novels debut at #1 on the list in one year. James Patterson holds the New York Times record for most bestselling novels by a single author, which is also a Guinness World Record.
Patterson has sold over 30 million kids' books. His critically acclaimed Maximum Ride series debuted on the New York Times bestsellers list at #1 and remained there for twelve straight weeks. The series has sold 13 million copies worldwide and has made 120 cumulative appearances on the New York Times bestsellers lists. His bestselling Middle School series launched in 2011 with the publication of Middle School: The Worst Years of My Life. Since then, this series has sold over 5 million copies. Middle School: The Worst Years of My Life has 2.6 million copies in print, and James recently donated 45,000 copies of this book to sixth-graders in New York City as well as 28,000 copies of books in the Middle School series to students in Chicago.
For the past decade, Patterson has been devoting more and more of his time to championing books and reading. His website, ReadKiddoRead.com, is designed to help parents, teachers, and librarians ignite the next generation's excitement about reading. Patterson's Book Bucks programs provide book gift certificates to be spent at local independent bookstores. He has also donated over 650,000 books to soldiers at home and overseas. Recently, he donated over $26 million dollars to the University of Wisconsin, Vanderbilt University, and Manhattan College, and he's established scholarships in teacher education at twenty-two schools. In 2014, Patterson distributed one million dollars in grants to independent bookstores with children's sections.
Patterson is the creator of the top-selling new detective series of the past twenty years, the Alex Cross series. The series was adapted into the films "Along Came a Spider" and "Kiss the Girls," starring Academy Award–winning actor Morgan Freeman. He is also the creator of the #1 new detective series of the past ten years, the Women's Murder Club, from which the ABC television drama series was adapted. CBS has given a straight-to-series order for thirteen episodes of Zoo, a drama based on his bestselling novel of the same name, for broadcast in summer 2015. His bestselling young adult fantasy series Maximum Ride is currently being adapted by Collective Digital Studio into an online series for YouTube.
He is the author of novels—from The Thomas Berryman Number (1976) to Honeymoon (2005)—that have won awards including the Edgar, the BCA Mystery Guild's Thriller of the Year, the International Thriller of the Year award, and the Reader's Digest Reader's Choice Award. In 2010, he won the Children's Book Council's Children's Choice Award for Author of the Year.
Patterson received a bachelor's degree from Manhattan College and a master's degree from Vanderbilt University. He lives in Palm Beach with his wife, Sue, and his son, Jack.
For more information, please visit:
JamesPatterson.com | ReadKiddoRead.com
---
Board of Directors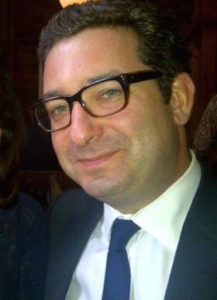 Matthew Burditt, Treasurer of the Palm Beach Book Festival, recently relocated to America from London, England to continue his role as Director of Technology at Barclays in New York City. In a career spanning over twenty years in international Finance and Technology, he has held numerous leadership positions at global financial institutions, as well as being Principal of his own successful technology consulting practice.
Mr. Burditt recently purchased a home in El Cid, West Palm Beach where he hopes to become more involved in philanthropic and community pursuits.
---
Mark W. Cook is currently president of Royal Palm Management, a commercial property management firm in Palm Beach. He was born in Memphis, TN. After graduating from the Woodberry Forest School and Vanderbilt University, he began his business career at Presidential Bank in Sarasota, and later joined his father, Edward in business in Palm Beach. Mark serves on the boards of Hospice Foundation of Palm Beach, Hospice of Palm Beach County Foundation, Town of Palm Beach United Way, Max Planck Florida Foundation, South Florida PBS, Palm Beach Civic Association and the Rehabilitation Center for Children and Adults.
---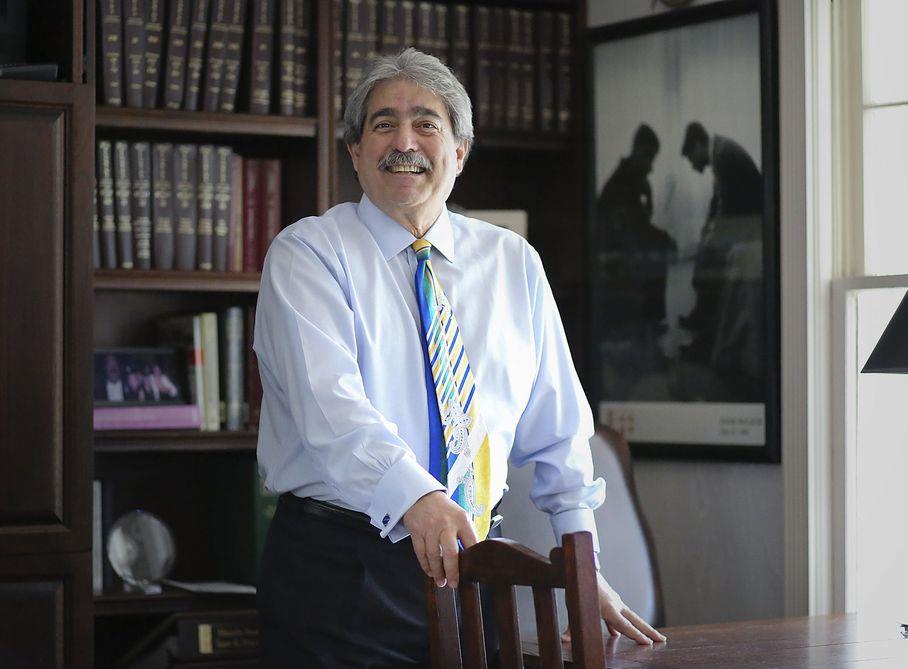 Robert M. Shalhoub is our Festival's Legal Advisor. He is a Board Certified Matrimonial and Family Law Attorney. In addition to his law practice, Mr. Shalhoub teaches several legal courses at Palm Beach State College. Mr. Shalhoub is a frequent lecturer at seminars on business valuations and custody concerns and an author on parent alienation syndrome and other family law issues. Mr. Shalhoub has been listed in the top 5 percent of Law and Leading Attorney's in Florida. He is in Who's Who in American Law from 1992 through present. He has also received the highest rating for an attorney by Martindale Hubble as well as being recognized for high professional legal standards and ethics by the Bar Register of Preeminent Lawyers.
Mr. Shalhoub has won several awards including The Florida Bar President's Pro Bono Service Award from the 15th Judicial Circuit in 1992, Outstanding Young Men of America Award, The Juvenile Law Award from the Palm Beach County Bar Association and Legal Aid Society of Palm Beach County in 1989. In 2000, he received the first ever "…And Justice for All" award from the Legal Aid Society for his contribution to the community, its residents and to the Law.
---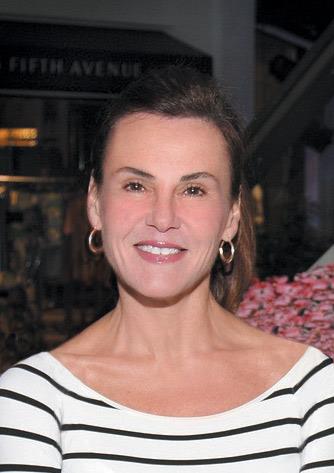 Margaret Wilesmith – My love of reading was apparent at an early age when my mother's nightly exhortations to "turn off the light" were invariably met with "just let me finish this sentence…", which actually meant the whole book.
I began my career as a copywriter for Sheraton Hotels and went on to become Group Creative Head at Saatchi & Saatchi, Bermuda where I enticed people into all manner of vacation fun and frivolity with my witty and captivating copy for American Airlines and the Bermuda Department of Tourism. In 1993 I moved to Palm Beach, FL where as Chief Creative Officer of Wilesmith Advertising & Design I continued to dazzle with advertising that made an endless cornucopia of products and services irresistible – sometimes irrationally so – to the consumerist masses. I must have done something right because my work has won over 300 awards that are now in storage somewhere. My better self is on the board of the Arts Creation Foundation For Children in Jacmel, Haiti, FL, a SCORE volunteer (Mentors to America's Small Businesses), a Guardian ad Litem in training, and author of "Not Just for Fortune 500 Companies Anymore: The Importance of Branding for Non-Profits" published in the PR News Guide to Best Practices in Nonprofit Communications. My "What's It all about, Alfie?" moment prompted me to earn my Masters of Science in Strategic Communications at Columbia University in New York City. I was their token senior citizen. I plan to go into the sunset teaching young communications aspirants what it took me 30 years to learn. (As a guest lecturer at Cal State U, I was called "wicked awesome!")
On a Proustian note, my favorite past time is standing in drugstores reading magazines. My pet peeve is people who leave the supermarket cart in the parking lot. My motto is "Brevity is the soul of wit" although you wouldn't know it from this bio. My favorite punctuation is the ellipsis…
---
Advisory Board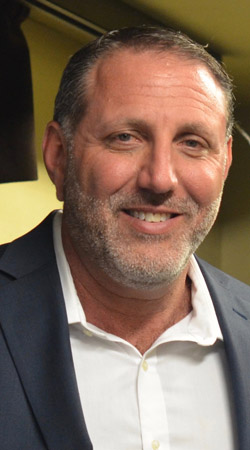 Michael Aronson currently serves the western-most community of Palm Beach County, "The Glades Community," as the Principal of Pahokee Middle Senior High School, in Pahokee, Florida, a Title I, International Baccalaureate High School.
His innate ability to be an innovative and effective leader has brought him through the ranks from classroom teacher, to the position of Assistant Principal, to Principal. His goal as an educator is to increase student achievement to make a better tomorrow for the entire world.
During his first year as the Principal of Pahokee Middle-Senior High School-middle school campus, he raised the school letter grade from a 'D' to a 'C' and he continues his pursuit of breaking barriers for all students.
In 2017, he was honored by the Glades Community where he received the prestigious Community Service Award. He has received the distinction of being chosen to present at the Marzano-Learning Science International, where he shared his expertise on low-performing schools. His schools have been chosen as Marzano Demonstration sites by Learning Sciences International, where teachers from across the country are brought to visit.
Aronson currently serves as a member of the Palm Beach County Administrators Association, the Florida Association of School Administrators (FASA), and the Association of Supervision and Curriculum Development (ASCD).
Mr. Aronson is "elated" at the opportunity to be a part of the Palm Beach Book Festival's Board of Advisor's in his quest of providing literacy for all students.
---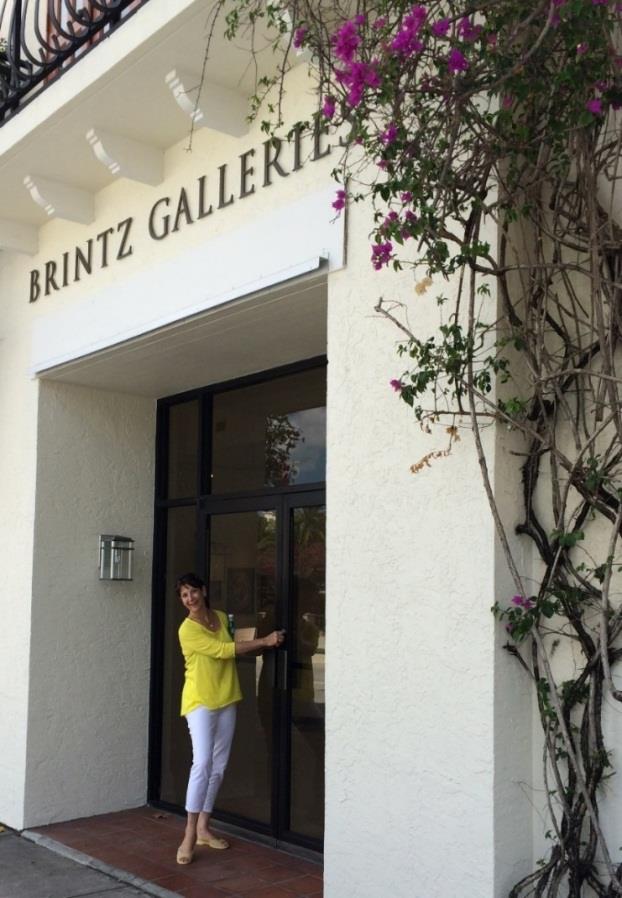 Lisa Brintz is the owner of Brintz Galleries; the new go-to gallery for Contemporary and Post Modern Art in Palm Beach. With a rich and diverse past as a fine artist, a production designer, and an art advisor for many esteemed collectors, Lisa curates with exquisite taste and an in depth knowledge of art. She has assisted her clients with acquisitions that include Rembrandt, Renoir, Picasso and Damien Hirst.
With homes in NYC and Boston, Lisa is thrilled to establish her flagship gallery in Palm Beach. In her leisure time, Lisa enjoys reading contemporary fiction, which includes her favorite author Mark Helprin, author of Winter Tales, A Soldier of a Great War and the comedic romp Freddy and Fredericka. In particular, she delights in Helprin's profound ability to use the art of language to move us into vivid visual worlds.
---
Doris Downes is an artist specializing in the subject of Natural History. She has a joint degree in Art History and Fine Art. In addition, she is an author for the United Nations affiliated organizations- The African Conservation Foundation (AFC) and the Environmental Governance Organization (EGO) writing about diverse environmental concerns including mining, agriculture, and sustainability. She received the United Nations Volunteer Award, 2016, in Bonn, Germany for her work as co-founder of a worldwide student reforestation project.
Her career started in New York City as the Senior Art Director for Newsweek Magazine, Vice President and Creative Director for Sotheby's Corporation and as a Design Director and Editor for the D.E. Shaw Group in their Internet Development division. She is currently collaborating on the research, writing, design, and illustration of a scientific publication of the Soroa Mountain region in Cuba.
Downes is the Literary Executor and Archive Editor for the estate of her late husband, the art critic, Robert Hughes. She worked with the Knopf/Doubleday Publishing Group on a final volume of Hughes's memoirs released in 2016. She lives and works in New York.
---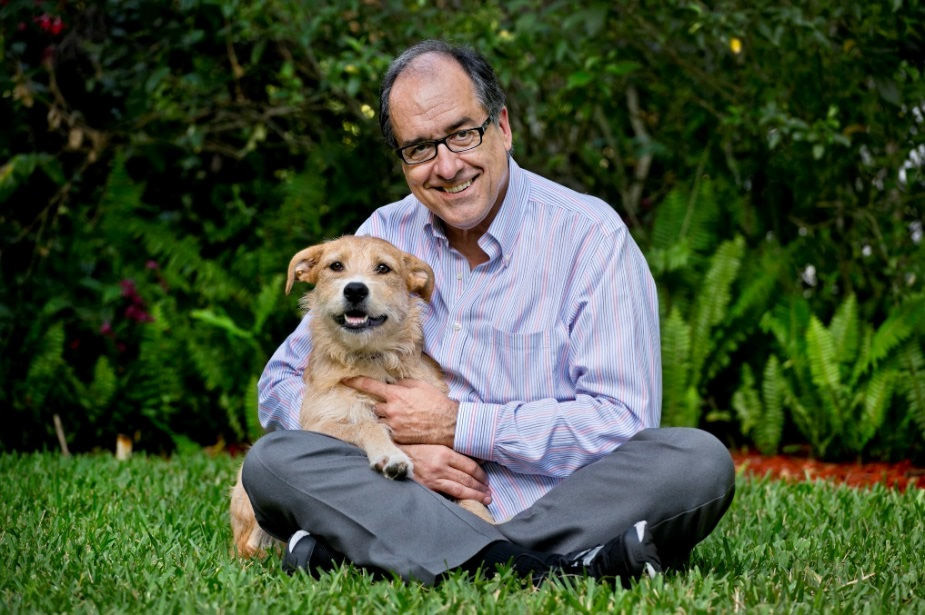 Scott Eyman has authored 13 books, including two with veteran actor Robert Wagner: The New York Times bestsellers You Must Remember This (published March 2014) Pieces of My Heart (published 2008), and the Times bestseller John Wayne: Life and Legend.
Among his other books are Empire of Dreams: The Epic Life of Cecil B. DeMille, which won the 2011 Richard Wall Memorial Book Award, Lion of Hollywood: The Life and Legend of Louis B. Mayer, Print the Legend: The Life and Times of John Ford, Ernst Lubitsch: Laughter in Paradise, and The Speed of Sound (all Simon & Schuster).
He has lectured extensively around the world, most frequently at the National Film Theater in London, the National Gallery of Art in Washington, D.C., the Los Angeles County Museum of Art, and the Moscow Film Theater. He's done the commentary tracks for many DVD's, including "Trouble in Paradise," "My Darling Clementine," and "Stagecoach."
Scott also writes book reviews for The Wall Street Journal, and has written for The New York Times, the Washington Post, and the Chicago Tribune, as well as practically every film magazine extinct or still extant. He's the former literary and art critic for The Palm Beach Post; he and his wife, Lynn, live in West Palm Beach.
---
Andrew Gross is the author of eleven New York Times best-selling thrillers, including the WWII historical The One Man. He is also the co-author with James Patterson of five #1 thrillers. He lives in Westchester, New York and in Florida, with his wife, Lynn. They have three children. His books have been published in over 25 countries.
---
Morris Barry Saffer
President,Saffer Retail Inc
In 1968 Morris founded Saffer Advertising, which grew to be North America's largest agency specializing in retail advertising and marketing. Morris Saffer co founded the Retail Advertising and Marketing Association (RAMA) in Chicago and served as its Chairman for 25 years.He also founded the Retail Advertising Club of Toronto.
In 1977 Morris was the youngest, and only Canadian, to be inducted into the American Retail Advertising Hall of Fame.  He was named 'Marketer of the Decade' in 1990.  The Retail Council of Canada's Marketing division honored Morris with its inaugural Lifetime Achievement Award in 2014.
In 2000 Morris became an investor, and acting CMO, in the 7 store David's Bridal retail chain in the USA, helping guide it to over 300 stores and a 47% share of the US bridal market.
---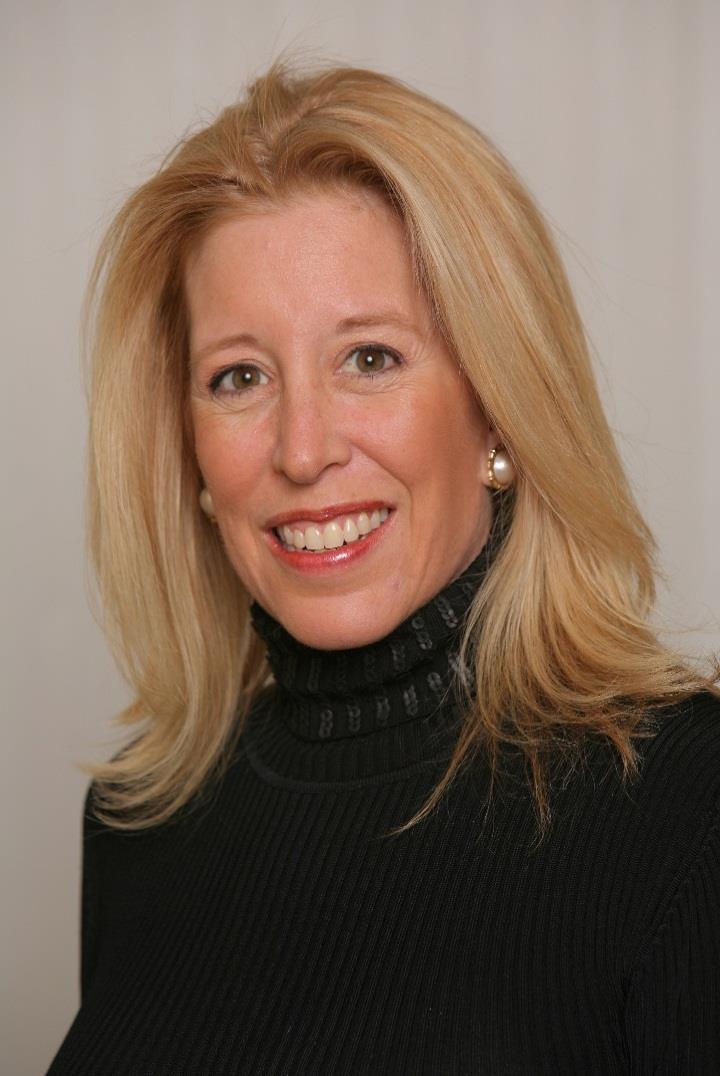 Lisa Sharkey is the Senior Vice President and Director of Creative Development for HarperCollins Publishers Worldwide. She joined the company in March 2007 after more than two decades in television.
As the Director of Creative Development at HarperCollins, Sharkey has overseen the acquisition of countless best-sellers including: Through My Eyes – the inspiring memoir of Tim Tebow, the University of Florida star quarterback and 2010 first-round draft pick for the Denver Broncos; New York Times #1 Best Seller The 100: Count ONLY Sugar Calories and Lose Up to 18 Lbs. in 2 Weeks by diet and fitness expert Jorge Cruise; Unbreak My Heart, by the six-time Grammy winner, solo R&B artist Toni Braxton; Ted Williams, My Father, by Claudia Williams; One Last Strike, the story of baseball manager Tony LaRussa, who takes you inside the dugout of the 2011 World Series; and How I Got This Way – a memoir by bestselling author Regis Philbin in which the beloved TV icon shares the secrets to success and happiness.
Sharkey's many musical bio acquisitions include the lives of award-winning singers, Tony Bennett, Whitney Houston, Greg Allman of the Allman Brothers, Amy Winehouse and Kenny Rogers. In addition, Red – the #1 New York Times bestselling memoir by Sammy Hagar.
From 2000 to 2005 Sharkey was Senior Producer for ABC's Good Morning America where she oversaw GMA's on-air contributors and produced the second hour of the show. She ran the GMA medical unit, the financial news unit, headed up the consumer investigative team, the parenting unit, the home improvement and safety areas, and created and implemented multiple magazine partnerships.
Lisa has been honored by a Peabody Award and a DuPont Award for her work at ABC covering the events surrounding September 11. She has also written for Redbook and Child magazines. A two-time Emmy Award winner and ten-time Emmy nominee, Sharkey was the President of Al Roker Entertainment in New York City from 2005 to 2007.
---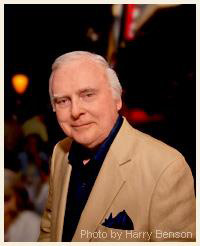 Stuart Woods is an avid sailor, pilot, and best-selling & award winning writer of multiple books. His non-fiction includes: Blue Water and Green Skipper, which was an account of his Irish experience and the transatlantic race.
The British publisher of Blue Water and Green Skipper sold the American rights to W.W. Norton, a New York publishing house, who also contracted to publish his novel, on the basis of two hundred pages and an outline, for an advance of $7500. "I was out of excuses to not finish it, and I had taken their money, so I finally had to get to work." He finished the book and it was published in March of 1981, eight years after he had begun it. The novel was called Chiefs.
Though only 20,000 copies were printed in hardback, the book achieved a large paperback sale and was made into a six-hour television drama for CBS-TV, starring Charlton Heston, at the head of an all-star cast that included Danny Glover, Billy Dee Williams and John Goodman.
Chiefs established Woods as a novelist. The book won the Edgar Allan Poe prize from the Mystery Writers of America. He's been awarded France's Prix de Literature Policiere, for Imperfect Strangers. He has since been prolific, having published his fiftieth novel, Severe Clear in September 2012. His latest book is Paris Match. After publishing fifteen novels before appearing on the New York Times bestseller list, he has since had thirty-nine straight bestsellers on the Times hardcover list. Woods lives in Key West, Florida, on Mount Desert Island, Maine, and occasionally in a New York City pied-a-terre. (Of a warm nature, he says he's always looking for 70 degrees Fahrenheit.)