Dorothea Benton Frank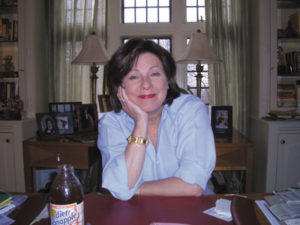 Dorothea Benton Frank was born and raised on Sullivan's Island, South Carolina. She divides her time between the New York area and the Lowcountry. She is the author of sixteen New York Times best-selling novels, including Sullivan's Island, Plantation, Isle of Palms, Shem Creek, Pawleys Island, Full of Grace, The Land of Mango Sunsets, The Christmas Pearl, Bulls Island, Return to Sullivan's Island, Lowcountry Summer, Folly Beach, Porch Lights, The Last Original Wife, and The Hurricane Sisters.
---
Owen Gleiberman
Owen Gleiberman is one of the nation's most renowned film critics. For 24 years, he was the celebrated and controversial critic for Entertainment Weekly magazine; before that, he cut his teeth writing for the alternative weekly The Boston Phoenix. He has now written Movie Freak, a memoir about his life as a movie fanatic and critic.
---
Kathleen Grissom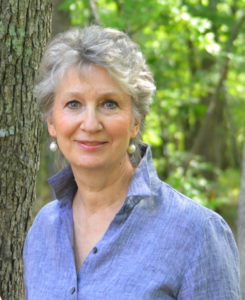 Kathleen Grissom was born and raised in Saskatchewan, Canada, and is now happily rooted in southern Virginia. She is the author of The Kitchen House, the beloved book club favorite and New York Times bestseller.
---
Eriq La Salle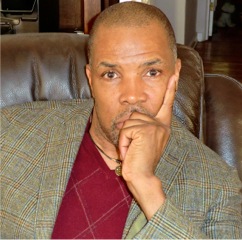 Actor/director Eriq La Salle is best known to worldwide television audiences for his award-winning portrayal of the commanding Dr. Peter Benton on the critically acclaimed and history-making medical drama ER. Educated at Juilliard and NYU's Tisch School of the Arts, his credits range from Broadway to film roles opposite Eddie Murphy in "Coming to America" and Robin Williams in "One Hour Photo." La Salle has maintained a prolific acting career while at the same time working steadily as a director on television shows such as "Law & Order," "Night Shift," "Under the Dome," and the highly successful "Madam Secretary." He is the author of two thrillers–Laws of Wrath the book James Patterson calls "All thriller, no filler—a white-knuckled treat." And, Laws of Depravity, named one of the best indie books of 2013 by Kirkus Reviews.
---
Paul Levine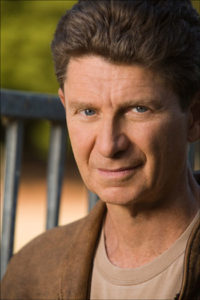 Paul Levine The author of 19 novels, Paul Levine has won the John D. MacDonald Florida Fiction Award and has been nominated for the Edgar, Macavity, International Thriller, Shamus and James Thurber prizes. A former Miami trial lawyer, he also wrote more than 20 episodes of the CBS military drama "JAG" and co-created the Supreme Court drama "First Monday" starring James Garner and Joe Mantegna. The international bestseller "To Speak for the Dead" was his first novel and is still in print 26 years after publication. He is also the author of the "Solomon vs. Lord" series and several stand-alone thrillers. His most recent novel, "Bum Rap" was termed "a delicious mix of thriller and comic crime novel" by Booklist in a starred review. A graduate of Penn State University and the University of Miami Law School, he lives in Coconut Grove, Florida. More information at http://www.paul-levine.com
---
Juan Martinez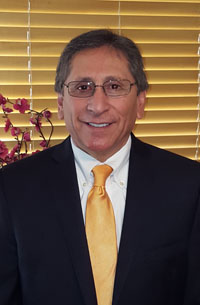 Through two trials, America watched with baited breath as Juan Martinez fought relentlessly to convict Jodi Arias of Murder One for viciously stabbing her ex-boyfriend Travis Alexander to death. What emerged was a story wrought with sex, manipulation, and deceit that stunned the public at every turn. Arias, always playing the wronged and innocent woman, changed her story continually as her bizarre behavior surrounding the crime and its aftermath came to light. Unwavering, Arias and her defense team continued to play off the salacious details of the case, until she was finally found guilty and—controversially—sentenced to life behind bars.
Now, speaking openly for the first time, prosecutor Juan Martinez will unearth new details from the investigation that were never revealed at trial, exploring key facts from the case and the pieces of evidence he chose to keep close to the vest. Throughout the trials, his bullish and unfaltering prosecution strategy was both commended and criticized, and in his book, Martinez will illuminate the unique tactics he utilized in this case and how they lead to a successful conviction, and-for the first time-discuss how he felt losing the death penalty sentence he'd pursued for years.
---
Jacquelyn Mitchard
Jacquelyn Mitchard is the number one New York Times bestselling author of nine novels for adults, including The Deep End of the Ocean. the inaugural selection of the Oprah Winfrey Book Club, which also was made into a major feature film. The editor of a realistic Young Adult imprint, Merit Press, she also is the author of seven novels for Young Adults, and five children's books. Winner of the Bram Stoker and Shirley Jackson award, as well as the UK's Talkabout Prize, her work also was short-listed for the Orange Broadband Prize for Fiction. Mitchard is a professor of Fiction and Creative Non-Fiction at Vermont College of Fine Art and a contributing editor for More magazine. She grew up in Chicago, and now lives on Cape Cod with her family.
When Jacquelyn Mitchard's first novel, The Deep End of the Ocean, was published almost twenty years ago, it captured the hearts of booklovers everywhere, including Oprah Winfrey, who made it her very first book club selection, and Michele Pfeiffer, who starred in the movie adaptation. Now, Mitchard is poised to enthrall readers once again with TWO IF BY SEA (Simon & Schuster; March 15, 2016), an epic story of courage and devotion that spans three continents and the entire map of the human heart.
---
Burt Reynolds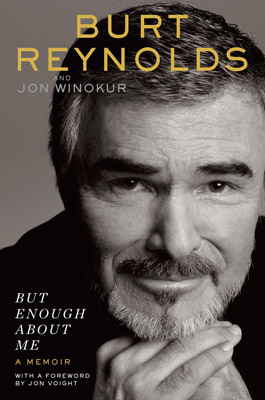 Burt Reynolds has made more than a hundred movies, and was number one at the box office for five years straight in the 1970s. He has had leading roles in such notable films as Deliverance, The Longest Yard, Hustle, Gator, The Best Little Whorehouse in Texas, Striptease, and Boogie Nights, for which he earned a Best Supporting Actor Golden Globe and an Oscar nomination. He also received an Emmy and a Golden Globe for his starring role on the popular sitcom Evening Shade.
Growing up as the son of a police chief in South Florida, Reynolds was a talented high school and college football player who hoped to make it into the pros until a horrific car accident permanently derailed his athletic career. An English professor at a community college, Watson Duncan, cast him in his first lead role in a play, and he soon headed to New York to make his name on Broadway during one of its golden ages. His roommate was Rip Torn, and he crossed paths with the likes of Joanne Woodward, Gore Vidal (who savaged him verbally), William Inge, Tennessee Williams (who asked why he wasn't in Sweet Bird of Youth), Marilyn Monroe, and Greta Garbo (whose advances he declined).
Favorable notices on Broadway led him to Hollywood, where he was cast in a TV Western series called Riverboat and was befriended by Spencer Tracy, who became his acting guru and is still his idol. Reynolds also became great pals with Bette Davis, who shared with him all the details of her infamous hate affair with Joan Crawford, as well as her vast knowledge of acting and filmmaking.
In 1972, Deliverance lifted Reynolds out of the realm of journeyman TV actor and made him a movie star. It was the film that proved he could act, not only to the public, but to himself. Reynolds, who performed many of his own stunts throughout his career, describes how he got banged up and nearly drowned after volunteering to go over a waterfall. But he feels that he undermined the film's chances for Oscar wins with his next move, which he calls "a total fiasco" and "one of the biggest mistakes I've ever made," when he accepted Cosmopolitan editor-in-chief Helen Gurley Brown's invitation to be the first male nude centerfold in a mainstream magazine. "It's been called one of the great publicity stunts of all time," he writes, "but I'm convinced it cost Deliverance the recognition it deserved."
Reynolds writes movingly of his long relationship with Dinah Shore, which attracted so much attention in part because she was twenty years his senior. "Dinah was ageless," he writes. "She had both wisdom and the eyes of a child. She was this extraordinary person that I was lucky enough to be with. Despite all the negative publicity, I think our relationship appealed to women because it showed them that they could be interesting to a younger man. And men told me that it gave them the courage to be with an older woman." Nevertheless, Reynolds ended the relationship because "my career was on fire and I wanted to enjoy the fruits of my popularity and I didn't want to do it on the sly," but also because he realized he wanted a child of his own, which could not happen with Dinah.
Along with his friend Clint Eastwood, Reynolds went to Italy in the 1960s to make spaghetti Westerns, but their experiences were very different. "He got Sergio Leone and a trilogy of pictures that made him an international star," Reynolds writes. "I got Sergio Corbucci and Navajo Joe (1966)." Reynolds was only one-eighth Cherokee, but he "spent years playing the third Indian from the left. I never got a funny line. I just took my shirt off as I got shot. I've played every Native American but Pocahontas, and I hated 'Navajo Joe' because he was such a stereotype." As much as he could, Reynolds had writers change dialogue that he found insulting to Native Americans, and many have thanked him for playing them with dignity.
One of the most difficult periods of Reynolds's life was the mid-1980s, when he was hit in the face by a metal chair during the making of a film and his jaw was broken. As a result, he developed TMJ, or debilitating jaw pain, which restricted his eating. He lost thirty pounds, which led to rumors that he had AIDS and caused his flow of work to dry up. He also became addicted to prescription pain medications for several years. Many former friends deserted him at this time, and Reynolds eventually went on The Tonight Show with a little black address book that he said contained all their names. He tore the pages out on the air and the audience erupted, giving him hope for the future for the first time in months, and his career soon revived.
BUT ENOUGH ABOUT ME is a feast of rich, revelatory, funny, and affecting tales about Reynolds's encounters with an extraordinary array of people, many of them celebrities but others (including many of his closest lifetime friends) little-known everyday heroes. But the bold-face names include: Merle Haggard, Jonathan Winters, James Arness, Dom DeLuise, Judy Carne, Ryan O'Neal, Dolly Parton, Chris Evert, Ann-Margret, Charles Durning, Angie Dickinson, Hal Needham, Elizabeth Taylor, Donald Trump, Rocky Marciano, Fred Astaire, Bruce Dern, Liza Minnelli, Gene Hackman, Robby Benson, Goldie Hawn, Farrah Fawcett, Kurt Russell, Doc Severinsen, John Wayne, Mae West, Catherine Deneuve, Sam Fuller, Peter Bogdanovich, Cybill Shepherd, Mel Brooks, Orson Welles, Carol Burnett, Clark Gable, and many more.
Today, Reynolds gets his deepest satisfaction from teaching acting at the non-profit Burt Reynolds Institute for Film & Theatre in Lake Park, Florida, which he founded in 1979. He writes, "Acting has been the one constant in my life since I was nineteen years old. Looking back, I see an unbroken line from the day [Professor] Watson Duncan told me I was going to be an actor until now, and one of the reasons I teach acting is to pay Mr. Duncan back. I wanted a drama class for aspiring actors who couldn't otherwise afford training. . . . It's strange that our classes are held in the Mirror Ballroom, the big auditorium in Lake Park. There are ghosts there. It's where I first took the stage in Outward Bound"
"Have I done it my way?" Reynolds asks. "Yeah, I think so, even when it wasn't the best way. . . . Like everybody, I've had my ups and downs. Well, maybe not everybody. The chart of my career looks like a heart attack. I've been through every career phase imaginable, some more than once. I was number one at the box office five years in a row, which I don't think anybody has done since. . . . As I look back, I'm proud of my accomplishments and disappointed by my failures. I always wanted to experience everything and go down swinging. Well, so far so good. I know I'm old, but I feel young. And there's one thing they can never take away: Nobody had more fun than I did."
"I've always made fun of myself," he writes, "and I don't stop now. And I think I've learned a few things about acting, about filmmaking, about love, about life . . . but enough about me. I hope you like my book."
---
Molly Ringwald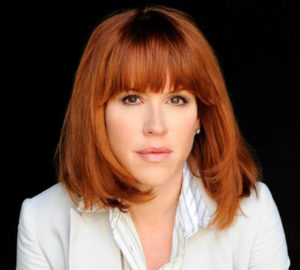 Molly began acting at the age of three when she toddled on stage in the role of one of Baby-love's illegitimate children in a stage production of Truman Capote's The Grass Harp. She continued to act in other community theater productions in her hometown of Sacramento, inhabiting such glamorous roles as the Dormouse in Alice Through the Looking Glass and the only girl in the boy's chorus of Oliver (where every night she trumpeted "Food, glorious food! Hot sausage and mustard!"). At the age of ten, she was cast in her first professional role in the children's chorus of Annie at the Curran Theater in San Francisco and the Schubert Theater in Los Angeles. True to the chorus of "It's a Hard Knock Life," she had to leave the production after fifteen months when she had grown too tall.
After a brief stint in The Facts of Life, her first television role, Molly was cast at the age of thirteen in Paul Mazursky's film Tempest. Her performance as Miranda, the daughter of John Cassavetes and Gena Rowlands, earned her a Golden Globe nomination. She went on to star in numerous films, including The Pick-Up Artist, For Keeps, Fresh Horses, Betsy's Wedding, Cindy Sherman's directorial debut Office Killer, Billy Bob Thornton's short film Some Folks Call It a Sling Blade, Jean-Luc Godard's King Lear, and the now-iconic John Hughes' movies Sixteen Candles, The Breakfast Club, and Pretty in Pink. (These films are listed out of order—sorry. Go to IMDB if it's important.)*
In 1992, a lifelong Francophile, Ms. Ringwald moved to Paris where she acted in such foreign films as Jean-Charles Tacchella's Tous Les Jours Dimanche and Toni Marshal's Enfants de Salaud, which she performed entirely in French (and never tires talking about!). She frequently returned to the United States to star in television projects, including the critically acclaimed comedy series Townies, Stephen King's The Stand, and the Emmy-nominated Allison Gertz Story.
In 1997, Ms. Ringwald returned to the theater in New York City to star in Paula Vogel's Pulitzer Prize winning How I Learned to Drive, a role she reprised at the Mark Taper Forum in Los Angeles. Subsequent theater credits include playing the legendary "Sally Bowles" in the Broadway production of Cabaret; the Tony-nominated Broadway production of Enchanted April; and the London production of When Harry Met Sally. She created the role of Horton Foote's Lily Dale in the NY off-Broadway production (actually, that was in the 80s—just keep going), performed the role of Salome (with Al Pacino) and starred in Jonathan Larson's musical Tick Tick Boom! and the hit comedy Modern Orthodox, directed by James Lapine. Despite her marginal dance ability, she also danced her way through a successful national tour of Sweet Charity, and has the messed-up feet to show for it.
After starring in the breakout hit The Secret Life of the American Teenager on ABC Family, her most recent acting projects include the soon-to-be-released feature films, Wishin' and Hopin', based on the Wally Lamb novel, and Jem and the Holograms.
Gail Sheehy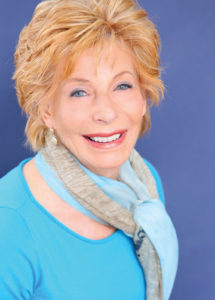 Gail Sheehy A world-renowned author, journalist, and popular lecturer, Gail Sheehy has changed the way millions of women and men around the globe look at their lives. In her 50 years as a writer, she has interviewed thousands of women and men and written 17 books.
Her earliest revolutionary book, PASSAGES, which explored the predictable crises of adult development, was named by the Library of Congress as one of the ten most influential books of our times. In later books, including THE SILENT PASSAGE and SEX AND THE SEASONED WOMAN, Gail dared to place a spotlight on taboo subjects like menopause and—gasp—the sexuality of older women.
---
Margaret Bradham Thornton
Margaret Bradham Thornton is the author of  the novel Charleston, described by Walter Isaacson as"a lyrical tale that, in the tradition of great Southern novels, explores the emotional terrain of love, loss, and memory."Charleston has received high praise from such publications as The New York Times Book Review, Wall Street Journal, and The Paris Review."
 Thornton is the editor of Tennessee Williams's Notebooks, for which she received the Bronze ForeWord Magazine Book of the Year Award for Autobiography/Memoir and the C. Hugh Holman Prize for the best volume of southern literary scholarship, given by the Society for the Study of Southern Literature. Her work has appeared in such publications as Ploughshares, The Paris Review, Theatre History Studies, and The Times Literary Supplement. She is a native of Charleston, a graduate of Princeton University and currently resides in Florida.
---
Moderators and Agents
Leigh Haber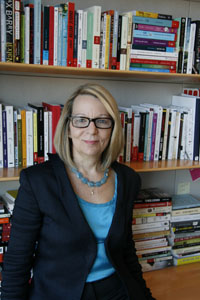 Leigh Haber is Books Editor for O, the Oprah Magazine, where she curates the Reading Room section and other literary coverage. She also works with Oprah Winfrey on the Oprah Book Club 2.0. She is also a judge for the newly incarnated Book of the Month Club.
Leigh is a long-time member of the book publishing community. She's worked as a publicity director, supervising campaigns for a wide range of authors—from Umberto Eco and Gunter Grass to Mickey Mantle and Helen Hayes. On a publicity tour for Jimmy Buffett, she flew with him from city to city in a small plane he piloted, despite her fear of flying.
Leigh's also worked as a book editor, acquiring and editing books by Al Gore, Alice Walker, Gloria Naylor, Steve Martin, and Bill Maher, to name a few. She began her career in book publishing as a copy aide for Book World at The Washington Post.
---
Christopher Bonanos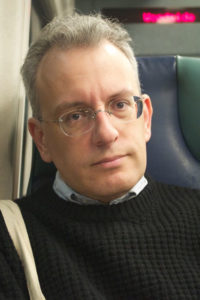 Christopher Bonanos is a senior editor at New York magazine, where he runs the "Intelligencer" section and writes about culture and urban affairs. He is also the author of INSTANT: THE STORY OF POLAROID, published in 2012 by Princeton Architectural Press and recently chosen by the University of Maryland as its First Year Book. He is at work on a biography of the photographer Arthur Fellig, better known as Weegee, to be published by Henry Holt. He lives in New York City with his wife and their son. In 2015 he moderated Alan Cumming for the Palm Beach Book Festival's inaugural event.
---
Scott Eyman
Scott Eyman has authored 13 books, including two with veteran actor Robert Wagner: The New York Times bestsellers You Must Remember This (published March 2014) Pieces of My Heart (published 2008), and the Times bestseller John Wayne: Life and Legend.
Among his other books are Empire of Dreams: The Epic Life of Cecil B. DeMille, which won the 2011 Richard Wall Memorial Book Award, Lion of Hollywood: The Life and Legend of Louis B. Mayer, Print the Legend: The Life and Times of John Ford, Ernst Lubitsch: Laughter in Paradise, and The Speed of Sound (all Simon & Schuster).
He has lectured extensively around the world, most frequently at the National Film Theater in London, the National Gallery of Art in Washington, D.C., the Los Angeles County Museum of Art, and the Moscow Film Theater. He's done the commentary tracks for many DVD's, including "Trouble in Paradise," "My Darling Clementine," and "Stagecoach."
Scott also writes book reviews for The Wall Street Journal, and has written for The New York Times, the Washington Post, and the Chicago Tribune, as well as practically every film magazine extinct or still extant. He's the former literary and art critic for The Palm Beach Post.
---
Alexis Hurley
Alexis Hurley, Literary agent, started her career in 1998 at Sterling Lord Literistic, followed by Witherspoon Associates, which later merged to become InkWell Management in 2004. Alexis works in the dual capacity of Agent and Co-Director of Foreign Rights, so she is adept and primary and subsidiary rights agenting. Her areas of interest span from literary and commercial fiction, to memoir, narrative non-fiction and more. Her clients include Robert Boswell, Sharon Oard Warner, Brett Paesel, Pamela Ribon, Claire LaZebnik, Lois Cahall, Melissa Senate, Sarah Miller, Mia March, R.O. Blechman, Katherine Govier, Diane Williams, Wendy James, Sadhguru, and more. She is a native of the Berkshires and a graduate of Dickinson College where she received her BA in English and Art History and a minor in Italian.