Moderators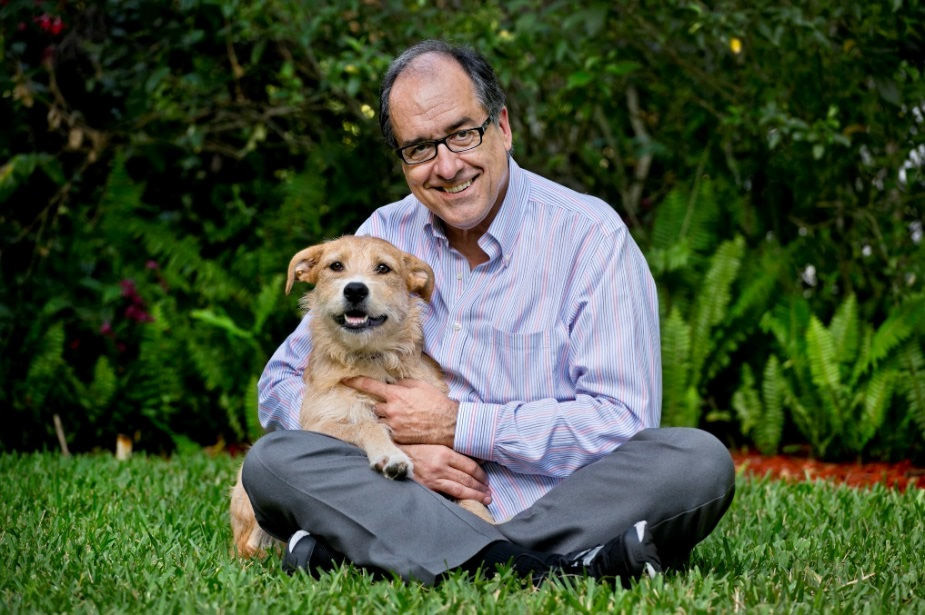 Moderator: Scott Eyman has authored 13 books, including two with veteran actor Robert Wagner: The New York Times bestsellers You Must Remember This (published March 2014) Pieces of My Heart (published 2008), and the Times bestseller John Wayne: Life and Legend.
Among his other books are Empire of Dreams: The Epic Life of Cecil B. DeMille, which won the 2011 Richard Wall Memorial Book Award, Lion of Hollywood: The Life and Legend of Louis B. Mayer, Print the Legend: The Life and Times of John Ford, Ernst Lubitsch: Laughter in Paradise, and The Speed of Sound (all Simon & Schuster).
He has lectured extensively around the world, most frequently at the National Film Theater in London, the National Gallery of Art in Washington, D.C., the Los Angeles County Museum of Art, and the Moscow Film Theater. He's done the commentary tracks for many DVD's, including "Trouble in Paradise," "My Darling Clementine," and "Stagecoach."
Scott also writes book reviews for The Wall Street Journal, and has written for The New York Times, the Washington Post, and the Chicago Tribune, as well as practically every film magazine extinct or still extant. He's the former literary and art critic for The Palm Beach Post; he and his wife, Lynn, live in West Palm Beach.
---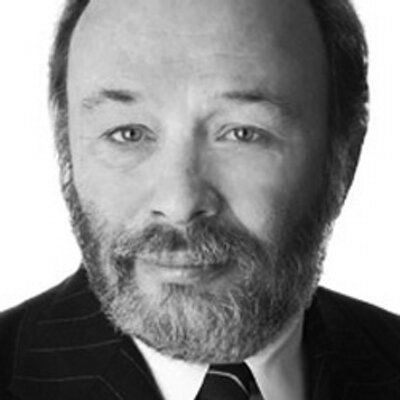 Moderator: Joe Klein - Klein is TIME's political columnist and author of six books, most recently Politics Lost. His weekly TIME column, "In the Arena," covers national and international affairs. In 2004 he won the National Headliner Award for best magazine column.
---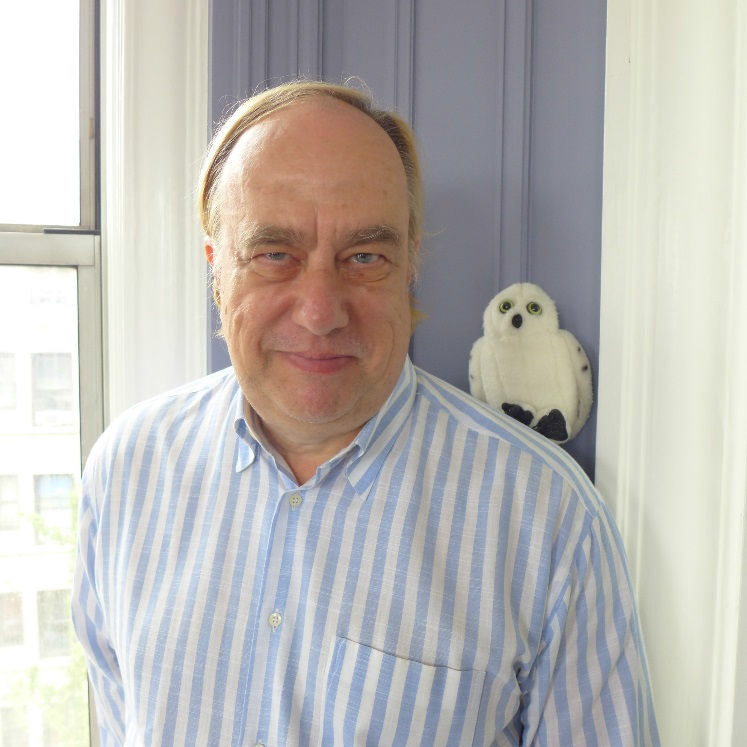 Moderator: James Wolcott Born and raised in Maryland, where he attended Frostburg State College before dropping out after his sophomore and heading to New York. James Wolcott is the long-time cultural critic and blogger for Vanity Fair. He is a contributor to The New Republic, The London Review of Books, The New York Review of Books, Departures, and other publications. He blogs at the Vanity Fair website, keeping tabs on politics, fashion, television, film the dance scene, books, birding, and whatever else pops up on the horizon.
His wife Laura Jacobs is a novelist (Women About Town, The Bird Catcher), a dance critic, a contributor to the Wall Street Journal, and Vanity Fair writer; they share their apartment in Manhattan's Washington Heights with two cats, Henry and Veronica. His memoir about the Seventies in NYC, those years of punk, squalor, and glory, Lucking Out, was published in 2011 by Doubleday. In 2013, Doubleday published his mammoth nonfiction collection Critical Mass, which received the PEN Award for Essays and Criticism in 2014. The paperback edition will be published this year, with bonus material.
He has also brought out three bestselling Amazon Kindle Singles: The Gore Supremacy, about the life and strife of writer-provocateur Gore Vidal; Wild in the Seats, a recreation of the tumultuous first performance of Stravinsky-Nijinsky-Diaghilev's The Rite of Spring on its 100th anniversary; and King Louie, an examination of turbulent reign of the top comic of the decade, Louis C.K.
---
Panel Guests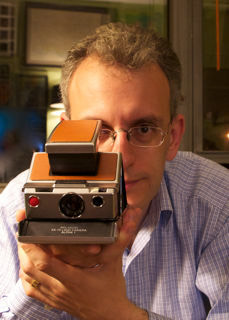 Christopher Bonanos is a senior editor at New York magazine, where he runs the "Intelligencer" section and writes about culture and urban affairs. He is also the author of INSTANT: THE STORY OF POLAROID, published in 2012 by Princeton Architectural Press and recently chosen by the University of Maryland as its First Year Book. He is at work on a biography of the photographer Arthur Fellig, better known as Weegee, to be published by Henry Holt. He lives in New York City with his wife and their son, who appears in many, many Polaroid photographs.
---
Alan Cumming - A beloved and award winning star of stage, television, and film—"one of the most fun people in show business" (Time magazine)—Alan Cumming is a successful artist whose fearlessness and diversity are unparalleled. His childhood, however was marred by the heavy rule of an emotionally and physically abusive father—a relationship that tormented him long into adulthood. It wasn't until the death of his father that Alan was able to fully lay bare the torment of his turbulent childhood. He does so with beauty and his signature wit in Not My Father's Son (Dey Street Books; October 7, 2014).
When television producers in the UK approached him to appear on a popular celebrity genealogy show (Who Do You Think You Are?) in 2010, Alan enthusiastically agreed, hoping the show would solve a family mystery involving his maternal grandfather, a celebrated WWII hero who disappeared in the Far East. But as the truth of his family ancestors revealed itself, Alan learned far more than he bargained for about himself, his past, and his own father.
Details surrounding his grandfather's life and untimely death were not the only mysteries laid before Alan's feet. His father, who Alan and his brother had not seen or spoken to for more than a decade, called just before filming for Who Do You Think You Are? began. He had a secret he had to share, one that would shock his son to his very core and set into motion a journey that would change Alan's life forever.
With ribald humor, charm, and incredible insight, Alan seamlessly moves back and forth in time, integrating stories from his childhood in Scotland and his experiences today as a celebrated actor. At times suspenseful, at times deeply moving, but always incredibly brave and honest, Not My Father's Son is a powerful story of embracing the best aspects of the past and triumphantly pushing the darkness aside.
Alan is an award-winning actor, singer, writer, producer, and director. He recently starred in an acclaimed one-man staging of Macbeth on Broadway, and appears on the Emmy Award–winning television show The Good Wife. He won a Tony Award for his portrayal of the Emcee in the Broadway musical Cabaret, a role he is currently revving on Broadway. He hosts PBS Masterpiece Mystery and has appeared in numerous films, including Spy Kids, Titus, X2: X-Men United, The Anniversary Party, Any Day Now, and Eyes Wide Shut.
www.alancumming.com | @Alancumming
---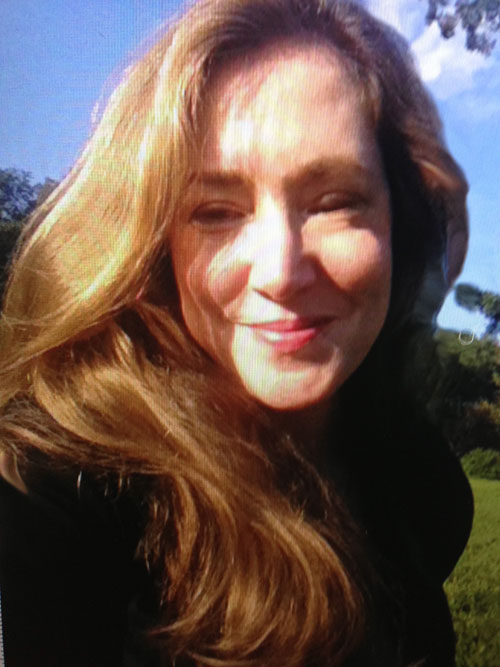 Doris Downes is a fine artist specializing in paintings on the subject of Natural History. She has a joint degree in Art History and Fine Art. In addition, she is an author for the United Nations affiliated organizations- The African Conservation Foundation (AFC) and the Environmental Governance Organization (EGO) writing about diverse environmental concerns including mining, agriculture and sustainability.
Her career started in New York City as the Senior Art Director for Newsweek Magazine, Vice President and Creative Director for Sotheby's Corporation and as a Design Director and Editor for the D.E. Shaw Group in their Internet Development division.
She is currently collaborating on the research, writing, design and illustration of a book on the orchids of Cuba. Downes is the Literary Executor for her late husband, Robert Hughes, considered "the most famous art critic in the world" as quoted in the New York Times by journalist Robert S. Boynton. Downes worked with Penguin-Random House Publishing Group on a posthumous volume of selected writings of Hughes due to be released later this year. It will include previously unpublished chapters from his memoir as well as excerpts from "The Fatal Shore", "Shock of the New", "Goya", "Rome" and others. Downes lives and works in New York.
---
Linda Fairstein - lawyer, former prosecutor, and internationally best-selling crime novelist – is one of America's foremost legal experts on crimes of violence against women and children.
For three decades, from 1972 until 2002, Fairstein served in the office of the New York County District Attorney, where she was chief of the country's pioneering Sex Crimes Prosecution Unit for twenty-six years. She was the lead attorney in the homicide prosecution of Robert Chambers (the "Preppy Murder" case) in 1988, and directed major litigation in these specialties, including the trial against the offenders charged with the riot in Central Park following the Puerto Rican Day parade in June, 2000.
Fairstein is an honors graduate of Vassar College (1969) and the University of Virginia School of Law (1972). In 1998, Fairstein's law school classmates established a scholarship fund in her honor at their alma mater, supporting law school students interested in pursuing careers in the public sector. She has received numerous awards for her legal work and advocacy, and in many instances, was the first woman to be so honored. These include the Federal Bar Council's Emory Buckner Award for Public Service and Glamour Magazine's Women of the Year Award; the American Heart Association Women of Courage award, and scores of similar honors. In 2010, Fairstein was awarded the New York Women's Agenda Lifetime Achievement Award for her domestic violence work, and the Silver Bullet Award of the International Thriller Writers.
Ms. Fairstein is the author of an internationally best-selling series of crime novels (translated into more than a dozen languages) which feature Manhattan prosecutor Alexandra Cooper. The sixteenth in the series – TERMINAL CITY – debuted in June 2014 and was an instant New York Times bestseller, as were the dozen books which preceded it. DEVIL'S BRIDGE will be published in August, 2015.
She is also the author of a non-fiction work, SEXUAL VIOLENCE: OUR WAR AGAINST RAPE (1993), which was a New York Times Notable Book of the Year. She is a regular contributor on criminal justice issues to magazines, journals, and on-line publications like The Daily Beast, and does on-air commentary for all the major television network and cable news shows.
---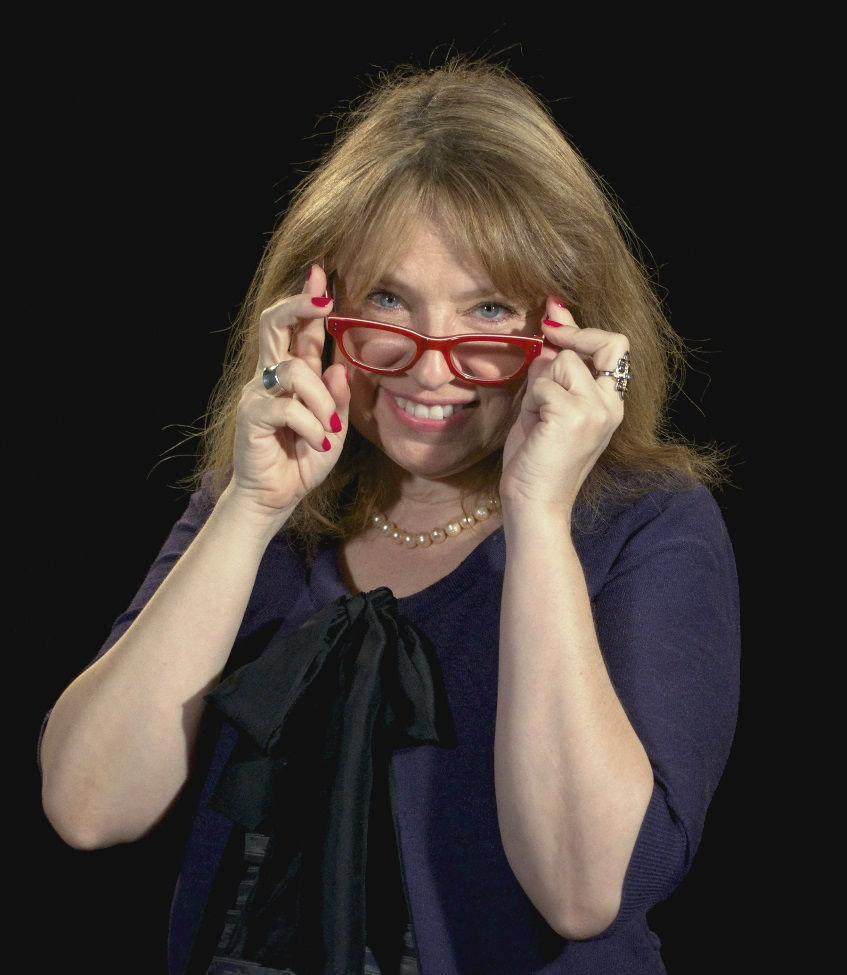 Carrie Feron - Senior Vice President and Executive Editor for Morrow and Avon Feron has spent her entire career editing women's voices: from crime to psychological suspense, historical fiction to commercial fiction. Among the authors she has worked on for Morrow are New York Times bestselling authors Meg Cabot, Deborah Crombie, Dorothea Benton Frank, Faye Kellerman, Laura Lippman, Elizabeth Lowell and Susan Elizabeth Phillips. She has been at Morrow for over twenty years, where her paperback authors include Emily Arsenault, Sara Gruen, Kerry Reichs, Liza Palmer, Jane O'Connor, Lisa Kleypas, Sarah MacLean and Eloisa James.
---
James Grippando – The first thing you should know about bestselling author James Grippando is that he is no longer clueless—so says his wife, Tiffany, after "A James Grippando Novel" was a clue for #38 Across in the New York Times crossword puzzle.
James is the New York Times bestselling author of 22 novels of suspense, including the popular series featuring Miami criminal defense attorney Jack Swyteck. His latest, "Cane and Abe," a legal thriller set against the backdrop of Florida's sugarcane industry, has been heralded as "a wild ride through Presumed Innocent territory." James is also the author of Leapholes for young adults. His novels are enjoyed worldwide in 28 languages.
He is now Counsel at one of the nation's leading law firms, where he specializes in entertainment and intellectual property law, representing clients who have won more than 30 Tony Awards. He lives in south Florida with his wife, three children, two cats and a golden retriever named Max who has no idea he's a dog.
---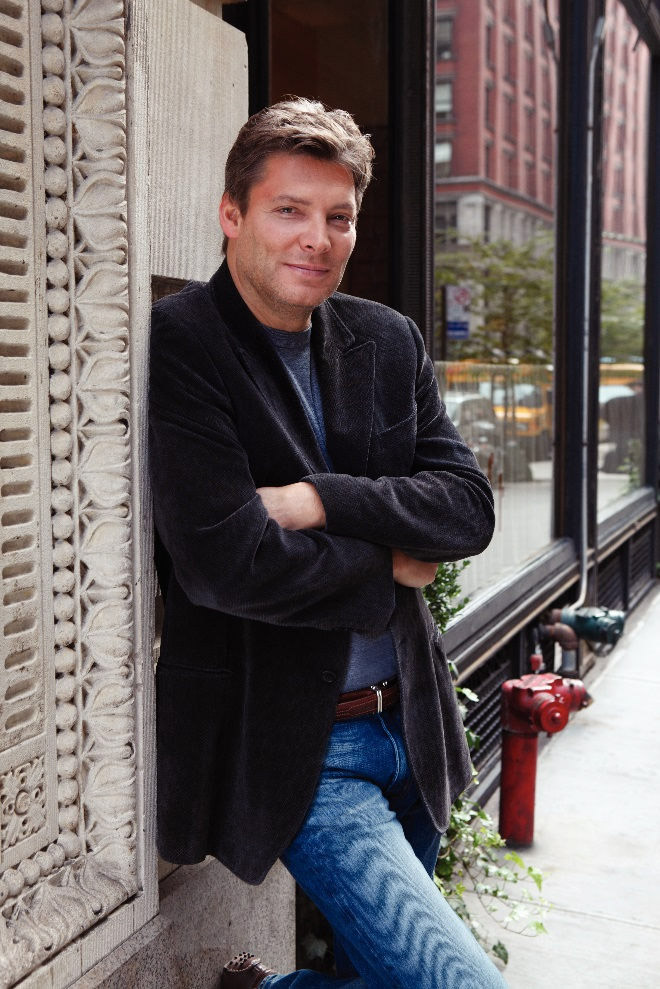 ANDREW GROSS is the author of the New York Times and international bestsellers Everything to Lose, No Way Back, 15 Seconds, Eyes Wide Open, The Blue Zone, The Dark Tide, Don't Look Twice, and Reckless. He is also the coauthor of five number one bestsellers with James Patterson, including Judge and Jury and Lifeguard. His books have been translated into more than twenty-five languages.
---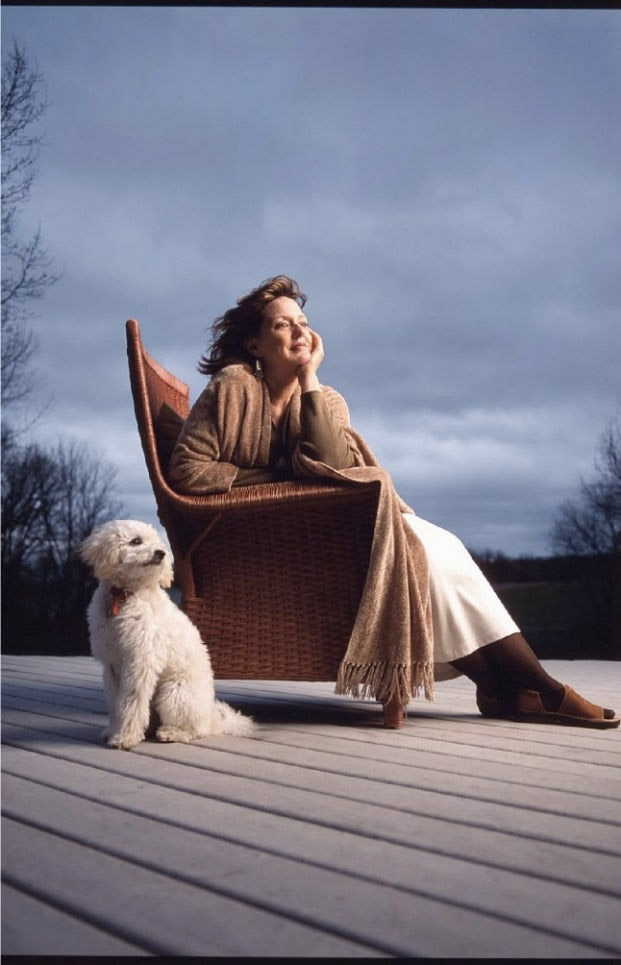 Jacquelyn Mitchard is the number one New York Times bestselling author of nine novels for adults, including The Deep End of the Ocean, the inaugural selection of the Oprah Winfrey Book Club, which also was made into a major feature film.
The editor of a realistic Young Adult imprint, Merit Press, she also is the author of seven novels for Young Adults, and five children's books. Winner of the Bram Stoker and Shirley Jackson award, as well as the UK's Talkabout Prize, her work also was short-listed for the Orange Broadband Prize for Fiction. Mitchard is a professor of Fiction and Creative Non-Fiction at Vermont College of Fine Art and a contributing editor for More magazine. She grew up in Chicago, and now lives on Cape Cod with her family.
---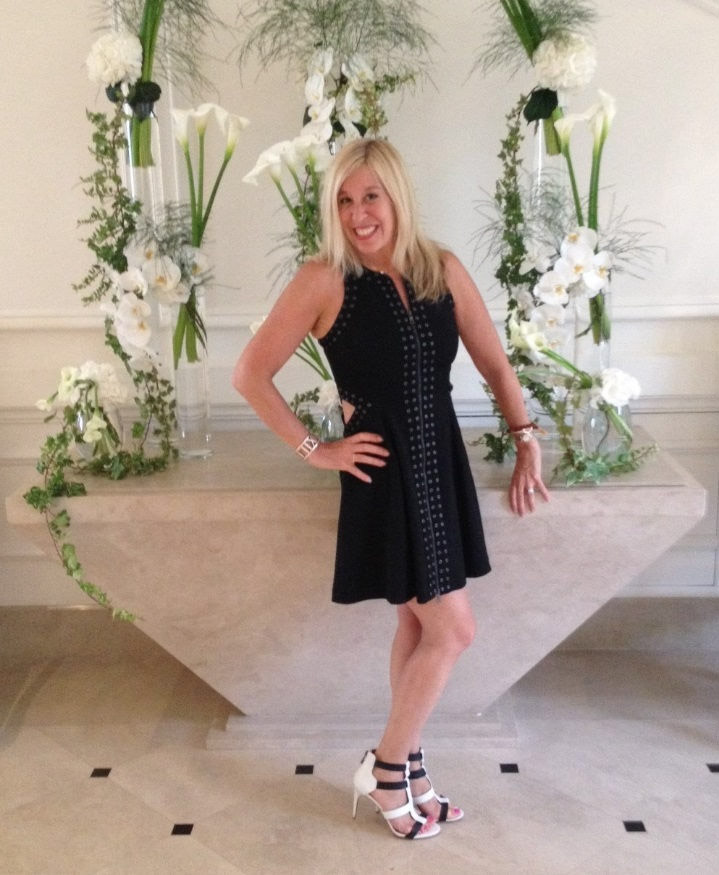 Lisa Sharkey is the Senior Vice President and Director of Creative Development for HarperCollins Publishers Worldwide. She joined the company in March 2007 after more than two decades in television.
As the Director of Creative Development at HarperCollins, Sharkey has overseen the acquisition of countless best-sellers including: Through My Eyes – the inspiring memoir of Tim Tebow, the University of Florida star quarterback and 2010 first-round draft pick for the Denver Broncos; New York Times #1 Best Seller The 100: Count ONLY Sugar Calories and Lose Up to 18 Lbs. in 2 Weeks by diet and fitness expert Jorge Cruise; Unbreak My Heart, by the six-time Grammy winner, solo R&B artist Toni Braxton; Ted Williams, My Father, by Claudia Williams; One Last Strike, the story of baseball manager Tony LaRussa, who takes you inside the dugout of the 2011 World Series; and How I Got This Way – a memoir by bestselling author Regis Philbin in which the beloved TV icon shares the secrets to success and happiness.
Sharkey's many musical bio acquisitions include the lives of award-winning singers, Tony Bennett, Whitney Houston, Greg Allman of the Allman Brothers, Amy Winehouse and Kenny Rogers. In addition, Red – the #1 New York Times bestselling memoir by Sammy Hagar.
From 2000 to 2005 Sharkey was Senior Producer for ABC's Good Morning America where she oversaw GMA's on-air contributors and produced the second hour of the show. She ran the GMA medical unit, the financial news unit, headed up the consumer investigative team, the parenting unit, the home improvement and safety areas, and created and implemented multiple magazine partnerships.
Lisa has been honored by a Peabody Award and a DuPont Award for her work at ABC covering the events surrounding September 11. She has also written for Redbook and Child magazines. A two-time Emmy Award winner and ten-time Emmy nominee, Sharkey was the President of Al Roker Entertainment in New York City from 2005 to 2007.
---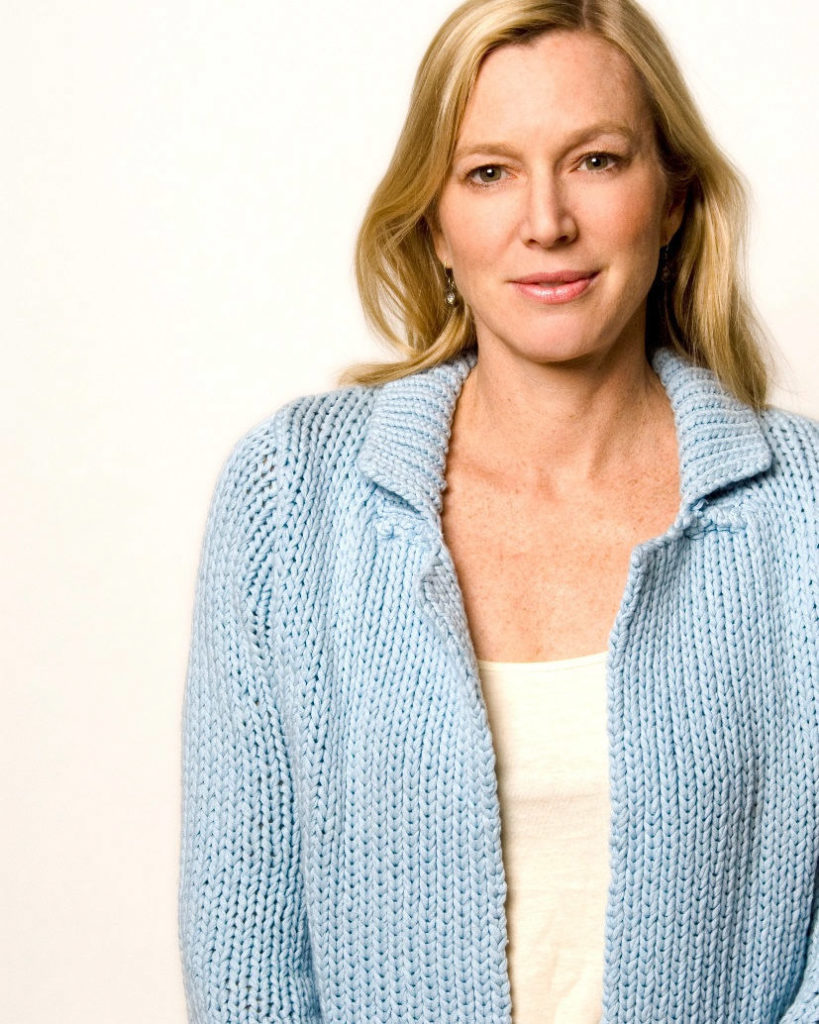 Lee Woodruff As co-author of the best-selling In an Instant, Lee Woodruff garnered critical acclaim for the compelling and humorous chronicle of her family's journey to recovery following her husband Bob's roadside bomb injury in Iraq. Appearing together on national television and radio since the February 2007 publication of their book, the couple has helped put a face on the serious issue of traumatic brain injury among returning Iraq war veterans, as well as the millions of Americans who live with this often invisible, but life-changing affliction.
They have founded the Bob Woodruff Foundation to assist wounded service members and their families. To date, the foundation has raised more than $20 million to help veterans successfully reintegrate into their communities and receive critical long-term care.
Woodruff is a contributing reporter for "CBS This Morning." Her best-selling book "Perfectly Imperfect – A Life in Progress," was followed by her first novel "Those We Love Most," which became a New York Times best-seller and won the Washington Irving Book Award for fiction.
A freelance writer, Woodruff has penned numerous magazine articles about her family and parenting. She ran her own marketing consulting businessfor 16 years after leaving the PR agency world in New York, Washington DC and San Francisco.
---
Special Guest Speakers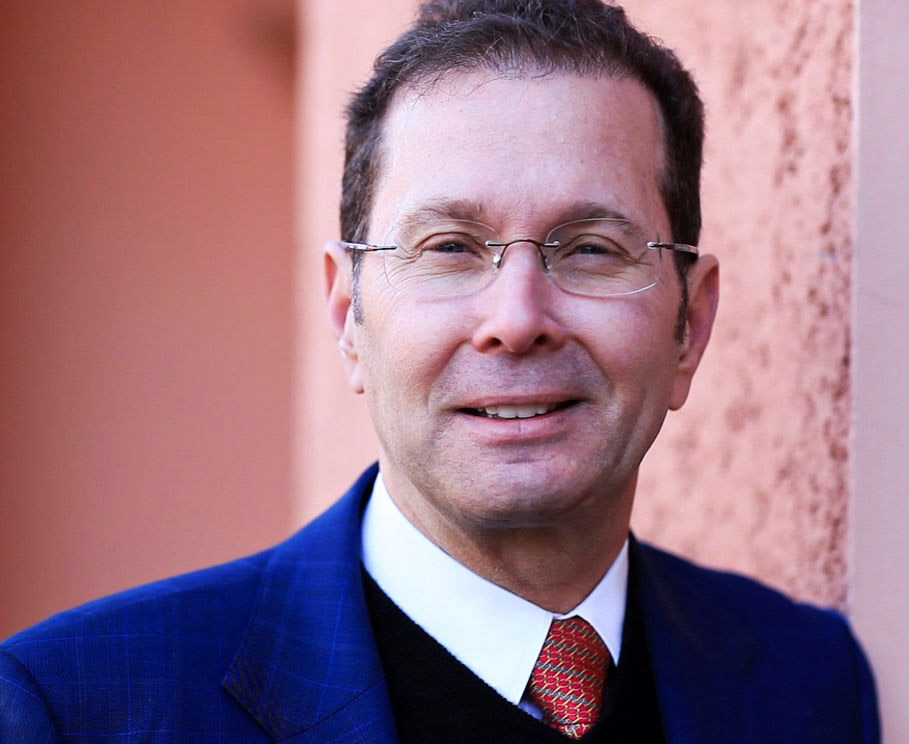 Ron Bruder - Honored by TIME Magazine as one of the 100 Most Influential People for his nonprofit work, Mr. Bruder is the Founder and Chair of Education for Employment (EFE), a network of nonprofits committed to creating employment opportunities for youth in the Middle East and North Africa (MENA). A social franchise of independent, locally-run affiliates, EFE identifies critical skill gaps in the local economy, then develops and delivers targeted training programs for youth with limited opportunity. Graduates are linked to jobs through partnerships with employers, civic and educational organizations. After graduating its first class in 2006 EFE expanded rapidly, with independent affiliates in Egypt, Jordan, Morocco, Palestine, Tunisia and Yemen, and sister support organizations in the U.S. and Spain.
Mr. Bruder was an attendee at the World Economic Forum in Davos, Switzerland. At the World Economic Forum in Tianjin in 2012, he was named a Schwab Foundation Global Social Entrepreneur for his work in founding EFE. He has served as a delegate of the Council on Foreign Relations to the Jeddah Economic Forum, and a contributor to the USIslamic World Forum in Doha, Qatar. He is frequently invited to share EFE's best practices at major international conferences and fora, and has addressed audiences at the Clinton Global Initiative, World Economic Forum and the United Nations, among others.
---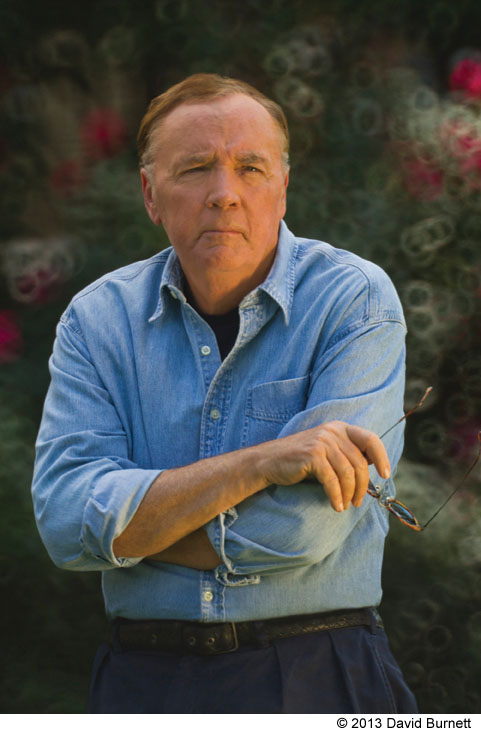 JAMES PATTERSON  - In January 2010, the New York Times Magazine featured James Patterson on its cover and hailed him as having "transformed book publishing."
In the last decade, James Patterson has sold more books than any other author (according to Bookscan), and in total, James's books have sold an estimated 300 million copies worldwide. In 2013, one out of every five suspense/thriller novels sold was by James Patterson. He is the first author to have #1 new titles simultaneously on the New York Times adult and children's bestsellers lists and is the only author to have five new hardcover novels debut at #1 on the list in one year. James Patterson holds the New York Times record for most bestselling novels by a single author, which is also a Guinness World Record.
Patterson has sold over 30 million kids' books. His critically acclaimed Maximum Ride series debuted on the New York Times bestsellers list at #1 and remained there for twelve straight weeks. The series has sold 13 million copies worldwide and has made 120 cumulative appearances on the New York Times bestsellers lists. His bestselling Middle School series launched in 2011 with the publication of Middle School: The Worst Years of My Life. Since then, this series has sold over 5 million copies. Middle School: The Worst Years of My Life has 2.6 million copies in print, and James recently donated 45,000 copies of this book to sixth-graders in New York City as well as 28,000 copies of books in the Middle School series to students in Chicago.
For the past decade, Patterson has been devoting more and more of his time to championing books and reading. His website, ReadKiddoRead.com, is designed to help parents, teachers, and librarians ignite the next generation's excitement about reading. Patterson's Book Bucks programs provide book gift certificates to be spent at local independent bookstores. He has also donated over 650,000 books to soldiers at home and overseas. Recently, he donated over $26 million dollars to the University of Wisconsin, Vanderbilt University, and Manhattan College, and he's established scholarships in teacher education at twenty-two schools. In 2014, Patterson distributed one million dollars in grants to independent bookstores with children's sections.
Patterson is the creator of the top-selling new detective series of the past twenty years, the Alex Cross series. The series was adapted into the films "Along Came a Spider" and "Kiss the Girls," starring Academy Award–winning actor Morgan Freeman. He is also the creator of the #1 new detective series of the past ten years, the Women's Murder Club, from which the ABC television drama series was adapted. CBS has given a straight-to-series order for thirteen episodes of Zoo, a drama based on his bestselling novel of the same name, for broadcast in summer 2015. His bestselling young adult fantasy series Maximum Ride is currently being adapted by Collective Digital Studio into an online series for YouTube.
He is the author of novels—from The Thomas Berryman Number (1976) to Honeymoon (2005)—that have won awards including the Edgar, the BCA Mystery Guild's Thriller of the Year, the International Thriller of the Year award, and the Reader's Digest Reader's Choice Award. In 2010, he won the Children's Book Council's Children's Choice Award for Author of the Year.
Patterson received a bachelor's degree from Manhattan College and a master's degree from Vanderbilt University. He lives in Palm Beach with his wife, Sue, and his son, Jack.
For more information, please visit:
JamesPatterson.com | ReadKiddoRead.com