Authors for April 13-14, Palm Beach County Convention Center are forthcoming.
(Please check back January 2018 when tickets go on sale.)
###
Young Readers of the Palm Beach Book Festival – at the Palm Beach Day Academy 
This event will take place on Sunday, April 15 at the Palm Beach Day Academy with local guest schools including Pahokee Middle School. .Our festival will feature the following Childrens' authors:
(Please note that the Children's festival is a private event. Tickets are not for sale.)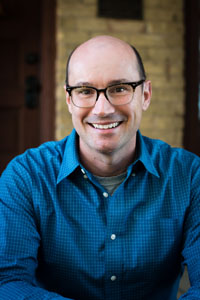 Troy Cummings grew up in the middle of the woods, in the middle of Indiana, surrounded by ducks, chickens, dogs, and siblings. He spent his grade-school years drawing monsters and writing adventure stories. (And he just sorta never stopped.)
Today, Troy has more than thirty books to his name, including The early Chapter book series The Notebook of Doom, Can I Be Your Dog?, and Caring For Your Lion. His illustrations have also appeared on jigsaw puzzles, an animated backdrop for an opera, and a box of fish sticks.
Troy lives in Indiana with his wife and kids.
---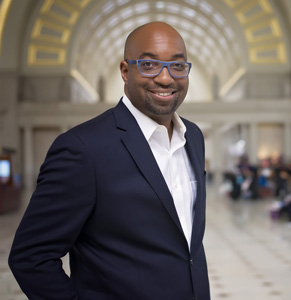 Kwame Alexander is a poet, educator, and the New York Times Bestselling author of 24 books, including SOLO, a Young Adult Novel, and THE CROSSOVER, a middle grade novel which received the 2015 John Newbery Medal for the Most Distinguished Contribution to American literature for Children, the Coretta Scott King Author Award Honor, The NCTE Charlotte Huck Honor, the Lee Bennett Hopkins Poetry Award, and the Paterson Poetry Prize. Kwame writes for children of all ages. Some of his other works include THE PLAYBOOK: 52 RULES TO HELP YOU AIM, SHOOT, AND SCORE IN THIS GAME OF LIFE; the picture books, ANIMAL ARK, OUT OF WONDER and SURF'S UP; and novels BOOKED, HE SAID SHE SAID, and the forthcoming prequel to The Crossover, REBOUND.
The recipient of the 2017 Inaugural Pat Conroy Legacy Award, Kwame believes that poetry can change the world, and he uses it to inspire and empower young people through his Writing Workshop. A regular speaker at schools and conferences in the U.S., he also travels the world planting seeds of literary love: Singapore, Brazil, Italy, France, Shanghai, and recently, Alexander led a delegation of 20 writers and activists to Ghana, where they delivered books, built a library, and provided literacy professional development to 300 teachers, as a part of LEAP for Ghana, an International literacy program he co-founded. In 2015, Kwame served as Bank Street College of Education's Inaugural Dorothy M. Carter writer-in-residence. The Kwame Alexander Papers, a collection of his writings, correspondence, and other professional and personal documents is held at the George Washington University Gelman Library.
---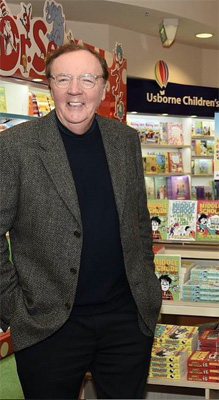 James Patterson has created more enduring fictional characters than any other novelist writing today with his Alex Cross, Michael Bennett, Women's Murder Club, Private, NYPD Red, Daniel X, Maximum Ride, and Middle School series. As of January 2016, he has sold over 350 million books worldwide and currently holds the Guinness World Record for the most #1 New York Times bestsellers. In addition to writing the thriller novels for which he is best known, he also writes children's, middle-grade, and young-adult fiction and is also the first author to have #1 new titles simultaneously on the New York Times adult and children's bestseller lists.
The son of an insurance salesman and a schoolteacher, Patterson grew up in Newburgh, New York, and began casually writing at the age of nineteen. In 1969, he graduated from Manhattan College. He was given a full ride to Vanderbilt University's graduate program in English but dropped out after a year, knowing that he wouldn't be able to continue reading and writing for pleasure if he became a college professor.
For his initiatives to help kids become passionate readers and for his philanthropic efforts, Patterson was awarded the National Book Foundation's 2015 Literarian Award for Outstanding Service to the American Literary Community.
James Patterson has donated more than one million books to students, emphasizing some of the most under-resourced schools and youth programs in the country. In 2015, Patterson donated $1.75 million to public school libraries throughout the United States, $1 million to independent bookstores, and a further $250,000 in holiday bonuses to individual bookstore employees. He also gave $1 million to independent bookstores in 2014.
Patterson has recently donated over $26 million to his and his wife's alma maters—the University of Wisconsin, Vanderbilt University, and Manhattan College—and he has established over four hundred Teacher Education Scholarships at twenty-four colleges and universities throughout the country. Patterson has also donated over 650,000 books to U.S. soldiers at home and overseas.
In May 2015, Patterson launched a new children's book imprint at Little, Brown, called JIMMY Patterson, that is unwaveringly focused on one goal: turning kids into lifelong readers. This imprint also provides resources, strategies, and programs to serve teachers, parents, librarians, and booksellers. Patterson invests proceeds from the sales of JIMMY Patterson Books in pro-reading initiatives.
Patterson has also founded ReadKiddoRead.com, a website designed to help parents, teachers, and librarians ignite a new generation's excitement for reading. Awarded the National Book Foundation's Innovations in Reading Prize and the American Library Association's Great Websites for Kids, the site features thoughtful book reviews from a variety of genres and age ranges, a large and lively Facebook community, and contributions from other authors.
Mr. Patterson's awards for adult and children's literature include the Edgar Award, the International Thriller of the Year Award, and the Children's Choice Award for Author of the Year.
He lives in Palm Beach with his wife, Sue, and his son, Jack.