Leslie Bennetts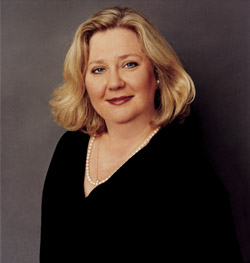 Leslie Bennetts is the author of the recent biography Last Girl Before Freeway: The Life, Loves, Losses, and Liberation of Joan Rivers.
Leslie is also the author of the national best-selling The Feminine Mistake as long as a longtime Vanity Fair writer and former New York Times reporter.  She has also written for many other magazines, including New York, More, The Nation, and Glamour.  She lives in New York City.
---
Ed Boland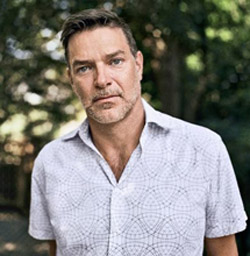 Ed Boland has dedicated his entire professional life to nonprofit causes as a fundraiser, communications expert, and teacher.  He has nearly 25 years of experience in an array of educational settings, starting by teaching swimming to five-year olds and art history to senior citizens. He served as an admissions officer at his alma mater, Fordham, and later at Yale. He taught English in China as a Princeton in Asia fellow immediately after the Tianamen Square massacre. He was a fundraiser for Barnard College, the all-women's school affiliated with Columbia.
Ed is now a senior administrator at the nation's premier educational access program, which places gifted students of color at leading private schools.   He also worked at GMHC and Lincoln Center for the Performing Arts. In recent years, Ed has spoken at the Yale School of Management Education Leadership Conference, Fundraising Day in New York, the Westside Y Writer's Voice, and the 92nd Street Y Tribeca.
In February, he has been invited to speak at the Harvard Graduate School of Education Distinguished Author series. A native of Rochester, NY, he lives in New York City. The Battle for Room 314 is Ed Boland's first book.
---
Joan Juliet Buck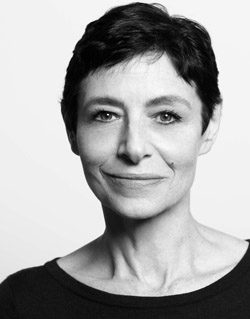 Joan Juliet Buck is an American novelist, critic, essayist, and editor.  Her forthcoming memoir is entitled:  The Price of Illusion. She served as editor-in-chief of Vogue Paris from 1994 to 2001. While a contributing editor to Vogue, Vanity Fair, Traveler, and The New Yorker, she wrote two novels, The Only Place to Be and Daughter of the Swan. Currently her essays appear in Harper's Bazaar. She has been seen onscreen in Julie & Julia and on television in Supergirl.
---
David Denby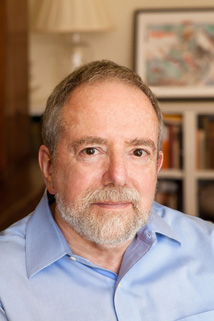 David Denby is the author of Lit Up: One Reporter. Three Schools. Twenty-four Books That Can Change Lives. His previous non-fiction includes, Great Books,an acclaimed account of returning to college and reading the Western classics during the curriculum wars; American Sucker, Snark, and Do the Movies Have a Future? He is a staff writer and former film critic for The New Yorker,and his reviews and essays have appeared in The New Republic, The Atlantic, and New York magazine, among other places. He lives in New York City with his wife, writer Susan Rieger.
---
Laurie Hernandez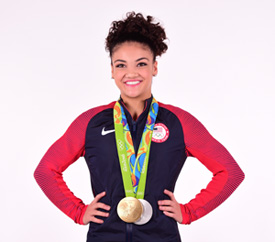 Laurie Hernandez
Laurie Hernandez is an American gymnast, an Olympic gold medalist, and a Dancing with the Stars champion with a debut memoir. At the 2016 Olympic Games in Rio, Laurie won silver in the individual balance beam competition and secured gold in the team all-around competition.
Laurie started gymnastics at the age of six because she wanted to experience the feeling of flying. She enrolled at Monmouth Gymnastics in New Jersey, where she met her coach, and they became a winning duo. The turning point in Laurie's career came in 2014, when her progress was stalled due to multiple injuries. She returned stronger than ever by becoming the 2015 US junior national champion. Laurie's other career highlights include all-around silver, beam gold, and floor exercise bronze at the 2016 US Olympic Trials, and bronze in all-around, floor exercise, beam, and uneven bars at the 2016 national championships.
Laurie is known for her dazzling floor exercise routines and for her grace and artistry on the balance beam. And she has been nicknamed "the Human Emoji" for her outgoing facial expressions.
---
Gerri Hirshey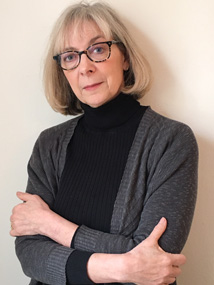 Gerri Hirshey is the author of the new biography Not Pretty Enough: The Unlikely Triumph of Helen Gurley Brown. She has worked as a features writer, columnist, reporter, and essayist for The Washington Post, The New York Times Magazine, Rolling Stone, Vanity Fair, GQ, Esquire, The Nation, and New York, among other publications. She is the author of several books, including Nowhere to Run: The Story of Soul Music and We Gotta Get Out of This Place: The True, Tough Story of Women in Rock. Hirshey also collaborated with ex-Ronette Ronnie Spector on Spector's one-woman cabaret show "Beyond the Beehive." Hirshey lives in New York City.
---
Sebastian Junger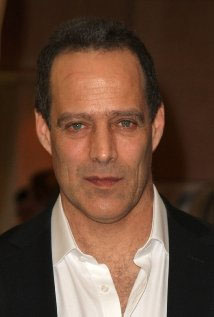 Sebastian Junger (Photo credit Valerie Macon for Gettyimages.com) will be joining us to discuss his forthcoming book TRIBE due for release in May 2016, paperback spring of 2017. The book "is about the positive effects of community and tribalism on the human experience," says Junger.
Sebastian Junger is an American journalist, author and filmmaker who grew up in Belmont, Massachusetts, in the very neighborhood of the "Boston Strangler" that later inspired his 2006 book A DEATH IN BELMONT.
In 1997, with the publication of his first book, THE PERFECT STORM, Junger was touted as a new Hemingway. His work stimulated a renewed interest in adventure non-fiction. He received a National Magazine Award in 2000 for "The Forensics of War," published in Vanity Fair, where he works as a contributing editor. In early 2007 he reported from Nigeria on the subject of blood oil. With the photographer Tim Hetherington, Junger received the DuPont-Columbia Award for broadcast journalism for his work on The Other War: Afghanistan, produced with ABC News and Vanity Fair, which appeared on Nightline in September 2008.
Junger went on to scribe the books FIRE and WAR which revolved around his time spent with a United States Army platoon of the 173rd Airborne in Afghanistan. Junger, along with Hetherington, used material gathered in the Korengal Valley of Afghanistan for the book and to create a documentary feature Restrepo. It was nominated for an Academy Award, and won the Grand Jury Prize for documentary at Sundance Film Festival in 2011. On April 27, 2011, Junger was presented with the "Leadership in Entertainment Award" by Iraq and Afghanistan Veterans of America for his work on Restrepo.
Following his friend, and colleague Tim Hetherington's death, Junger made a documentary film entitled "Which Way is the Frontline from Here? The Life and Times of Tim Hetherington." Junger's ongoing and tireless work with journalists, civilians, soldiers and military veterans, tell us that Junger doesn't just write his books…he lives them.
---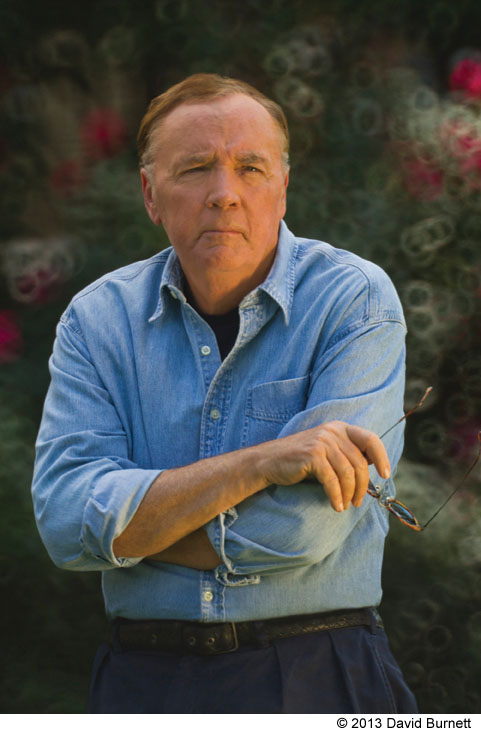 JAMES PATTERSON - In January 2010, the New York Times Magazine featured James Patterson on its cover and hailed him as having "transformed book publishing."
In the last decade, James Patterson has sold more books than any other author (according to Bookscan), and in total, James's books have sold an estimated 300 million copies worldwide. In 2013, one out of every five suspense/thriller novels sold was by James Patterson. He is the first author to have #1 new titles simultaneously on the New York Times adult and children's bestsellers lists and is the only author to have five new hardcover novels debut at #1 on the list in one year. James Patterson holds the New York Times record for most bestselling novels by a single author, which is also a Guinness World Record.
Patterson has sold over 30 million kids' books. His critically acclaimed Maximum Ride series debuted on the New York Times bestsellers list at #1 and remained there for twelve straight weeks. The series has sold 13 million copies worldwide and has made 120 cumulative appearances on the New York Times bestsellers lists. His bestselling Middle School series launched in 2011 with the publication of Middle School: The Worst Years of My Life. Since then, this series has sold over 5 million copies. Middle School: The Worst Years of My Life has 2.6 million copies in print, and James recently donated 45,000 copies of this book to sixth-graders in New York City as well as 28,000 copies of books in the Middle School series to students in Chicago.
For the past decade, Patterson has been devoting more and more of his time to championing books and reading. His website, ReadKiddoRead.com, is designed to help parents, teachers, and librarians ignite the next generation's excitement about reading. Patterson's Book Bucks programs provide book gift certificates to be spent at local independent bookstores. He has also donated over 650,000 books to soldiers at home and overseas. Recently, he donated over $26 million dollars to the University of Wisconsin, Vanderbilt University, and Manhattan College, and he's established scholarships in teacher education at twenty-two schools. In 2014, Patterson distributed one million dollars in grants to independent bookstores with children's sections.
Patterson is the creator of the top-selling new detective series of the past twenty years, the Alex Cross series. The series was adapted into the films "Along Came a Spider" and "Kiss the Girls," starring Academy Award–winning actor Morgan Freeman. He is also the creator of the #1 new detective series of the past ten years, the Women's Murder Club, from which the ABC television drama series was adapted. CBS has given a straight-to-series order for thirteen episodes of Zoo, a drama based on his bestselling novel of the same name, for broadcast in summer 2015. His bestselling young adult fantasy series Maximum Ride is currently being adapted by Collective Digital Studio into an online series for YouTube.
He is the author of novels—from The Thomas Berryman Number (1976) to Honeymoon (2005)—that have won awards including the Edgar, the BCA Mystery Guild's Thriller of the Year, the International Thriller of the Year award, and the Reader's Digest Reader's Choice Award. In 2010, he won the Children's Book Council's Children's Choice Award for Author of the Year.
Patterson received a bachelor's degree from Manhattan College and a master's degree from Vanderbilt University. He lives in Palm Beach with his wife, Sue, and his son, Jack.
---
Dani Shapiro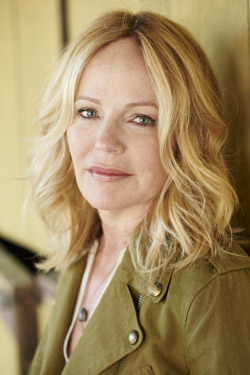 DANI SHAPIRO is the best-selling author of the memoirs Still Writing, Devotion, and Slow Motion, and five novels including Black & White and Family History. Her forthcoming memoir, Hourglass, will be out in April (available for signings at our festival.)  Shapiro's work has appeared in The New Yorker, Granta, Tin House, One Story, Elle, Vogue, The New York Times Book Review, the op-ed pages of The New York Times, and the Los Angeles Times, and has been broadcast on This American Life. Dani was recently Oprah Winfrey's guest on Super Soul Sunday. She has taught in the writing programs at Columbia, NYU, The New School, and Wesleyan University; she is co-founder of the Sirenland Writers Conference in Positano, Italy. A contributing editor at Condé Nast Traveler, Dani lives with her family in Litchfield County, Connecticut.
---
Jeffrey Toobin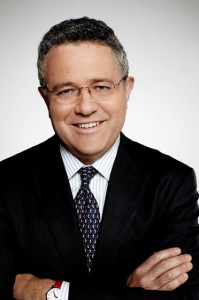 Jeffrey Toobin, a staff writer for The New Yorker and senior analyst for CNN, is one of the most recognized and admired legal journalists in the country. His recent New York Times best-seller, AMERICAN HEIRESS: The Wild Saga of The Kidnapping, Crimes and Trial of Patty Hearst, has been sold to Television. This follows a massive GOLDEN GLOBE & EMMY win for the cast and writers of his critically acclaimed bestseller – turned Fx limited series – The Run of His Life: The People v O.J. Simpson.
Toobin's other books: The Oath: The Obama White House and the Supreme Court, was published by Doubleday in 2012 and was a New York Times best-seller. The Oath followed The Nine: Inside the Secret World of the Supreme Court, which was also a best-seller and earned the 2008 J. Anthony Lukas Prize for Nonfiction from the Columbia Graduate School of Journalism and the Nieman Foundation for Journalism at Harvard University.
Toobin has written several other critically acclaimed, best-selling books including A Vast Conspiracy: The Real Story of the Sex Scandal that Nearly Brought Down a President; The Run of His Life: The People v. O.J. Simpson; and Too Close to Call: The 36-Day Battle to Decide the 2000 Election.
Previously, Toobin served as an assistant U.S. attorney in Brooklyn. He also served as an associate counsel in the Office of Independent Counsel Lawrence E. Walsh, an experience that provided the basis for his first book, Opening Arguments: A Young Lawyer's First Case—United States v. Oliver North.
Toobin earned his bachelor's degree from Harvard College and graduated magna cum laude from Harvard Law School where he was an editor of the Harvard Law Review.
---
Amor Towles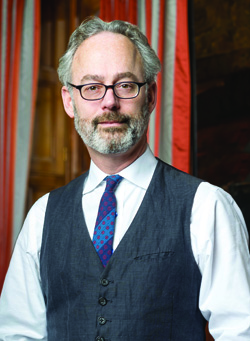 Amor Towles was born and raised just outside Boston, Massachusetts. He graduated from Yale University and received an MA in English from Stanford University. For many years a principal at an investment firm in Manhattan, he now devotes himself full time to writing. His first novel, Rules of Civility, published in 2011, was a New York Times bestseller in both hardcover and paperback.
Towles is an ardent fan of early 20th century painting, 1950's jazz, 1970's cop shows, rock & roll on vinyl, manifestoes, breakfast pastries, pasta, liquor, snow-days, Tuscany, Provence, Disneyland, Hollywood, the cast of Casablanca, 007, Captain Kirk, Bob Dylan (early, mid, and late phases), the wee hours, card games, cafés, and the cookies made by both of his grandmothers. Towles lives in Manhattan with his wife and two children.
---
Robert Wagner – Memoir of the Year!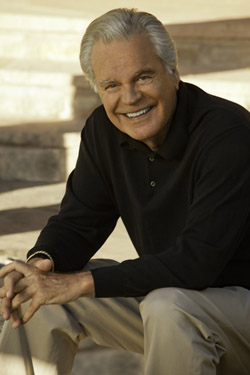 Robert Wagner (Photo credit Greg Gorman)  – One of the most popular and successful stars in the entertainment industry, Robert Wagner has had a career highlighted by three hit television series and an impressive portfolio of movies for film and television as well as becoming a best-selling author. While Wagner was still a young man under contract to 20th Century Fox, Darryl F. Zanuck cast him in "With a Song in My Heart. The part was perhaps a minute's duration, but in that minute, the tears pouring from Wagner's eyes as he played the role of a crippled soldier responding to the singing of Miss Hayward's Jane Froman, brought immediate reaction pouring into the studio from the public. That one-minute part established Wagner as a major star, and he has been working every since.
Wagner recently wrote and released his book, "You Must Remember This: Life and Style in Hollywood's Golden Age." In the fall of 2008, Wagner wrote his memoir, "Pieces of My Heart" for Harper Collins, debuting at #3 on the New York Times Bestseller List . The book provides an inside look at his life and career, from his days as a teen caddying for Clark Gable, to his friendships with some of the biggest Hollywood names of our time.
In 2007, Wagner appeared in the first episode of the AMC and BBC series "Hustle", a weekly, hour-long series that follows the exploits of a crew of London-based con artists who pull off daringly intricate stings to swindle money from greedy, morally corrupt "marks." In November 2007 Wagner appeared in the feature family film "A Dennis the Menace Christmas", based on the hit comic strip and television show.
Wagner is a reoccurring guest star on the CBS-TV hit series "NCIS" and has previously appeared in the series "Two and a Half Men," "Hope & Faith," and "Boston Legal." In 2014 he appeared on Hallmark Channel's "Northpole" as Santa Claus.
Wagner appeared on the big screen in the role of "Number Two," the villainous henchman to Dr. Evil, a cryogenically revived special agent who squares off against the title character, in all 3 of the "Austin Powers" films, starring Mike Myers.
His earlier classics include "Dragon: The Bruce Lee Story," "The Pink Panther," "The Curse of the Pink Panther," "Midway," "The Towering Inferno," "Banning" and "Harper," "Prince Valiant," "All the Fine Young Cannibals" and "With a Song in My Heart," starring Susan Hayward.
More recent film credits include "Last of the Mustangs," "Man in the Chair," "Everyone's Hero," "Netherbeast Incorporated",  New Line Cinema's "Hoot" with Luke Wilson, "No Vacancy" with Lolita Davidovich and Christina Ricci, "Play It To The Bone" which co-stars Woody Harrelson and Antonio Banderas, the Sony release, "Crazy in Alabama", directed by Antonio Banderas and starring Melanie Griffith, "Tiara Tango", "Sordid Affair", the suspense thriller titled "The Road to Santiago", in which he co-stars with Anne Archer, Anthony Quinn and Charleton Heston, and the cult classic "Wild Things," starring Matt Dillon and Kevin Bacon.
In 1996, Wagner returned to primetime television as star and producer, reprising his role of Jonathan Hart in three "Hart to Hart" special presentations for cable's Family Channel. Previously, he had produced five two-hour "Hart to Hart" movies for NBC-TV. In 1993, Wagner starred in David Wolper's critically acclaimed mini-series "Heaven and Hell: North and South III" for ABC-TV.
Wagner has starred in two other popular series: "Switch," with Eddie Albert; and "It Takes a Thief," with Fred Astaire, the latter earning him an Emmy nomination. Wagner also starred with Jaclyn Smith in "Windmills of the Gods," the top-rated mini-series based on Sidney Sheldon's best-selling novel; with Angie Dickinson in the mini-series "Pearl;" with Audrey Hepburn in "Here a Thief, There a Thief;" with Lesley-Anne Down in "Indiscreet;" and with Elizabeth Taylor in "There Must Be a Pony," which he also executive produced.
Sir Laurence Olivier chose Wagner to star with him in the television adaptation of Tennessee Williams' play, "Cat on a Hot Tin Roof," in which Wagner co-starred with his wife, the late Natalie Wood, who played Maggie the Cat. He also starred in "This Gun for Hire," "Danielle Steel's Jewels" and "To Catch a King."
Additionally, he toured the U.S. with his wife, Jill St. John, breaking house records starring on stage in A.R. Gurney's play, "Love Letters," including a sold-out three week engagement at the Royal George Theater in Chicago. Following in their parents' footsteps, Wagner's three daughters, Katie, Natasha, and Courtney all have successful careers in the arts.
---
MODERATORS
Leigh Haber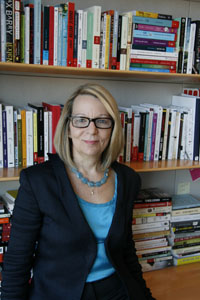 Leigh Haber is Books Editor for O, the Oprah Magazine, where she curates the Reading Room section and other literary coverage. She also works with Oprah Winfrey on the Oprah Book Club 2.0. She is also a judge for the newly incarnated Book of the Month Club.
Leigh is a long-time member of the book publishing community. She's worked as a publicity director, supervising campaigns for a wide range of authors—from Umberto Eco and Gunter Grass to Mickey Mantle and Helen Hayes. On a publicity tour for Jimmy Buffett, she flew with him from city to city in a small plane he piloted, despite her fear of flying.
Leigh's also worked as a book editor, acquiring and editing books by Al Gore, Alice Walker, Gloria Naylor, Steve Martin, and Bill Maher, to name a few. She began her career in book publishing as a copy aide for Book World at The Washington Post.
---
Robert Harris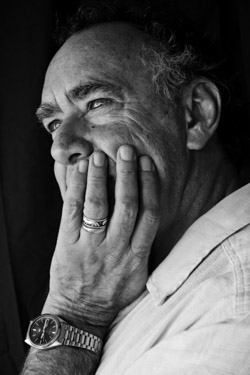 Rob Harris is the author of Unexposed Film: A Year on Location and The Hannibal Journal. He began his career as a freelance television writer on episodic comedies, including Laverne & Shirley, before becoming head publicity writer for 20th Century Fox during a period when that studio reached new lows in film quality with such flops as Megaforce, The Buddy System, You Oughta Be in Pictures and many other titles you're lucky you never heard of.
Among his more memorable films as unit publicist are Gladiator, Frost/Nixon, Black Swan, Blood Diamond, Syriana, Ali, Revolutionary Road, The Bucket List, The Perfect Storm, Air Force One, Troy, American Gangster, Men in Black 2, Gremlins and The Goonies. Less memorable are Jaws: The Revenge, Bonfire of the Vanities, Poseidon… others he's trying to forget. Harris is a three-time nominee for the Publicists Guild Lifetime Achievement Award and one of the few unit publicists elected to the Academy of Motion Picture Arts and Sciences and the British Academy of Film and Television Arts. He is married and has two rock-star sons. He currently lives in London – though his heart is in New York and his house is in Los Angeles.
---
Sam Joeckel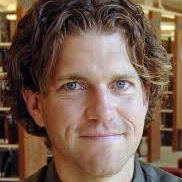 Sam Joeckel is Professor of English and Supper Honors Professor at Palm Beach Atlantic University. During his fifteen years at PBAU, he has taught sixteen different courses across the liberal-arts spectrum. He is the author of The C.S. Lewis Phenomenon (Mercer UP, 2013) and co-editor of The Christian College Phenomenon (Abilene Christian UP, 2011). His latest book is a novel entitled Golden Notes, a coming-of-age story about a would-be rock-and-roll star growing up in southern California in the early 1980s. An elite-level competitive cyclist, Joeckel is currently at work on a memoir about being a middle-aged athlete.
---
Patricia Marx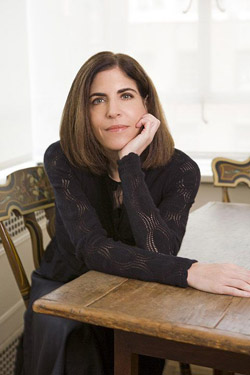 Patricia Marx is a staff writer for the New Yorker and a former writer for Saturday Night Live and Rugrats. Her two novels (Him Her Him Again The End of Him and Starting From Happy) were Thurber Prize Finalists. Her children's book Now Everybody Really Hates Me was the first and only winner of the Friedrich Medal, an award made up by Marx and named after her air-conditioner. Her most recent book was Let's Be Less Stupid: An Attempt to Maintain My Mental Faculties. She was the first woman on the Harvard Lampoon and is a recipient of a 2015 Guggenheim Fellowship. She has taught at Princeton, Columbia, Stony Brook, and New York University, but mainly she does errands and looks things up on Wikipedia. She can take a baked potato out of the oven with her bare hand.
---
Lisa Sharkey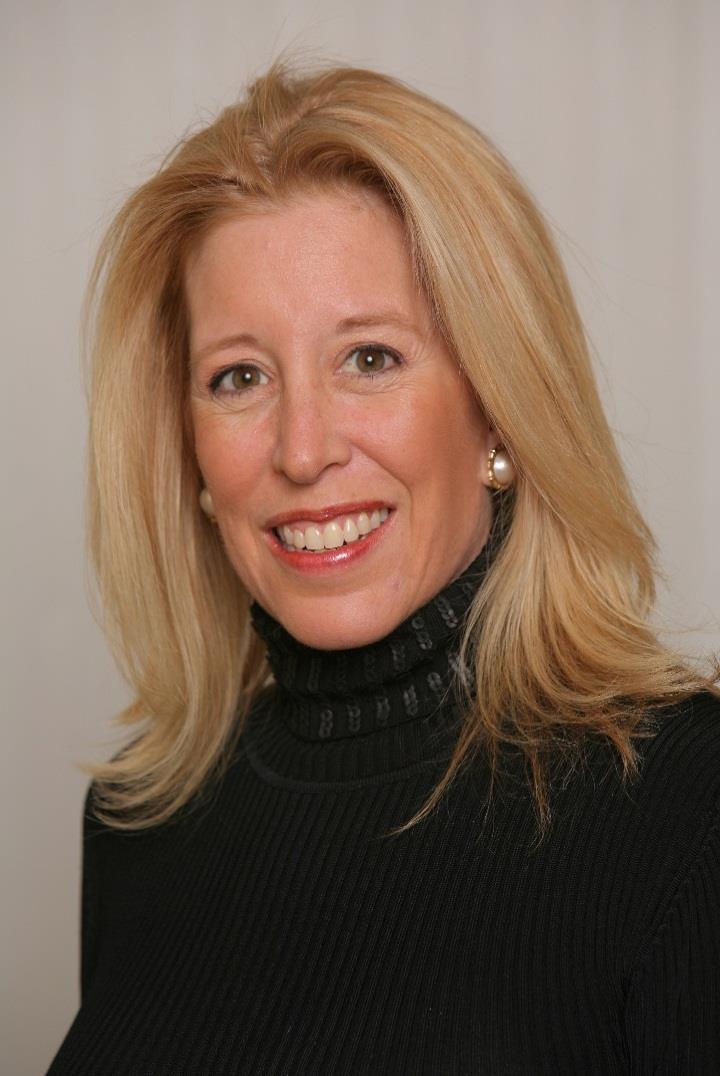 Lisa Sharkey, senior vice president and director of creative development for HarperCollins Publishers Worldwide, has been appointed the David J. Pecker Distinguished Professor for the 2016-17 academic year. This Distinguished Professorship enables Pace University to recruit and invite chief executive officers of major publishing companies and other industry leaders to teach and lecture within the M.S. in Publishing Program.
In her role as the senior vice president and director of creative development for HarperCollins Publishers Worldwide Ms. Sharkey has overseen the acquisition of more than 40 New York Times best-sellers including the million-copy selling Through My Eyes – the inspiring memoir of Tim Tebow, and multiple #1 New York Times Best Sellers from rock star Sammy Hagar, reality star Lauren Conrad and diet guru Jorge Cruise.
Her sports books acquisitions include bestselling titles from NY Yankees Legend Jorge Posada, MLB Manager Tony La Russa, Red Sox Poet Laurate Dick Flavin, and Claudia Williams, daughter of Ted Williams and an upcoming book by Olympic ski champion Lindsey Vonn, due out in fall 2016.
Sharkey's music book acquisitions include memoirsby Tony Bennett, Pat Benatar, Gregg Allman, Cissy Houston, Toni Braxton and Mitch Winehouse (father of Amy).
Sharkey's true crime acquisitions include Conviction by Jodi Arias Prosecutor Juan Martinez, Exposed by Jane Velez-Mitchell Stolen, Innocence by Elissa Wall, Beyond Belief by Jenna Miscavige Hill and Imperfect Justice by Casey Anthony Prosecutor Jeff Ashton and the memoir Out Of Captivity by three men who were held hostage in the Colomban jungle by leftist rebels. All of these books were New York Times Bestsellers.
---
James Wolcott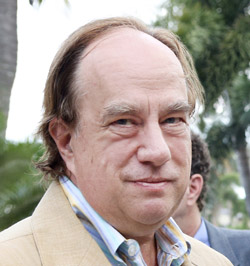 James Wolcott Born and raised in Maryland, where he attended Frostburg State College before dropping out after his sophomore and heading to New York. James Wolcott is the long-time cultural critic and blogger for Vanity Fair. He is a contributor to The New Republic, The London Review of Books, The New York Review of Books, Departures, and other publications. He blogs at the Vanity Fair website, keeping tabs on politics, fashion, television, film the dance scene, books, birding, and whatever else pops up on the horizon.
His wife Laura Jacobs is a novelist (Women About Town, The Bird Catcher), a dance critic, a contributor to the Wall Street Journal, and Vanity Fair writer.  His memoir about the Seventies in NYC, those years of punk, squalor, and glory, Lucking Out, was published in 2011 by Doubleday. In 2013, Doubleday published his mammoth nonfiction collection Critical Mass, which received the PEN Award for Essays and Criticism in 2014.
He has also brought out three bestselling Amazon Kindle Singles: The Gore Supremacy, about the life and strife of writer-provocateur Gore Vidal; Wild in the Seats, a recreation of the tumultuous first performance of Stravinsky-Nijinsky-Diaghilev's The Rite of Spring on its 100th anniversary; and King Louie, an examination of turbulent reign of the top comic of the decade, Louis C.K.